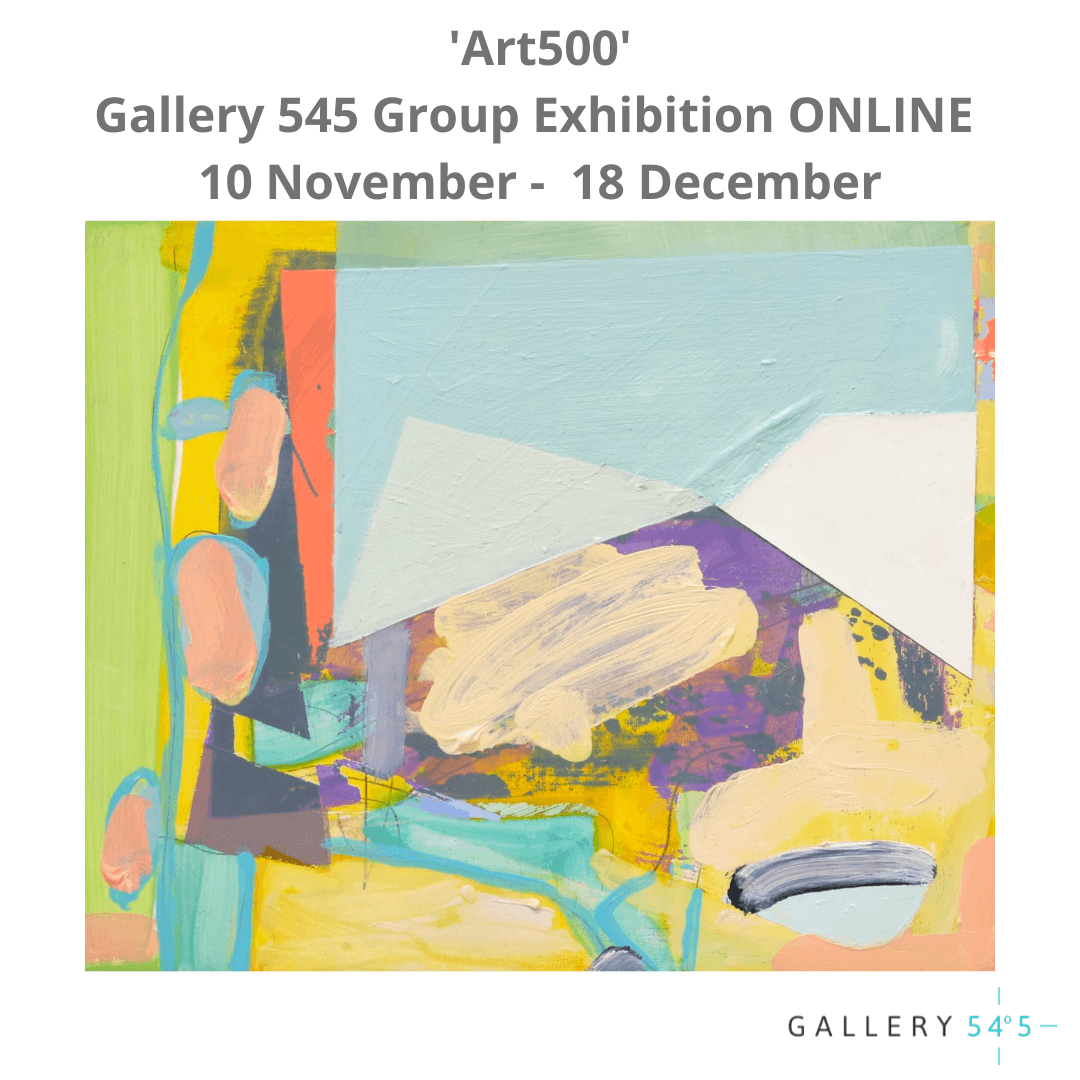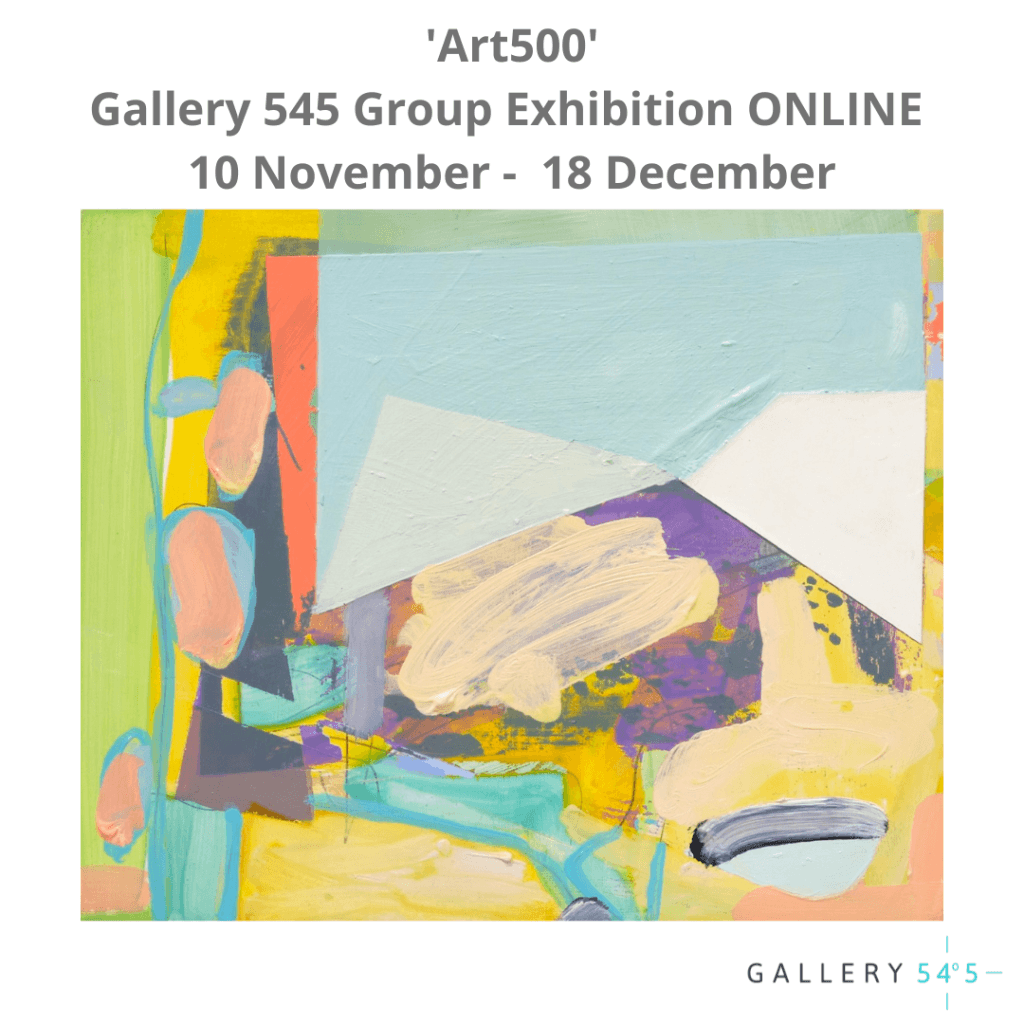 'Art500' – Gallery 545 Group Exhibition
Published:
November 28, 2022
---
10  November – 18 December 2022
Online at www.gallery545.com – always open
Private viewings of artworks in person at Gallery 545's office
Blick Studios, 51 Malone Road, Belfast BT9 6RY
During normal opening hours and on Saturdays
Gallery 545 presents 'Art500', a special online exhibition featuring a diverse selection of original artworks priced £500 or less created by accomplished artists based in Northern Ireland. This is a unique opportunity to discover inspiring art by local talents, find art you love at affordable prices and your Christmas gift too!
The art selection encompasses a variety of artworks – from paintings, to works on paper, textile pieces and sculptures, with different subjects and distinctive styles. Among them playful abstracts, evocative landscapes, fascinating portraits, works inspired by the beauty of nature, and others telling stories.
All the exhibiting artists have encountered significant recognition for their artistic merits and are represented by Gallery 545. They are Lisa Ballard, Ronan Bowes, Craig Donald, Majella Clancy, Ray Duncan, Karl Hagan, Elham Hemmat, Ashley B. Holmes, Janet Keith, Patricia Kelly, Louise Lennon, Judith Logan, Alison Lowry, Sandra Maze, Rosie McGurran, Joel Simon, Katherine St. Angelo and Anushiya Sundaralingam.
'Art500' is curated by Francesca Biondi, Art Director & Curator, Gallery 545. All artworks can be viewed and purchased on Gallery 545's website https://gallery545.com. They are also available for private viewings and purchases in person at the gallery's office in Belfast (Blick Studios, 51 Malone Road) during normal opening hours, or late afternoons and Saturdays. For enquiries and private viewings, contact Francesca at hello@gallery545.com / 07960 130414.
VISIT THE EXHIBITON PAGE for art and info