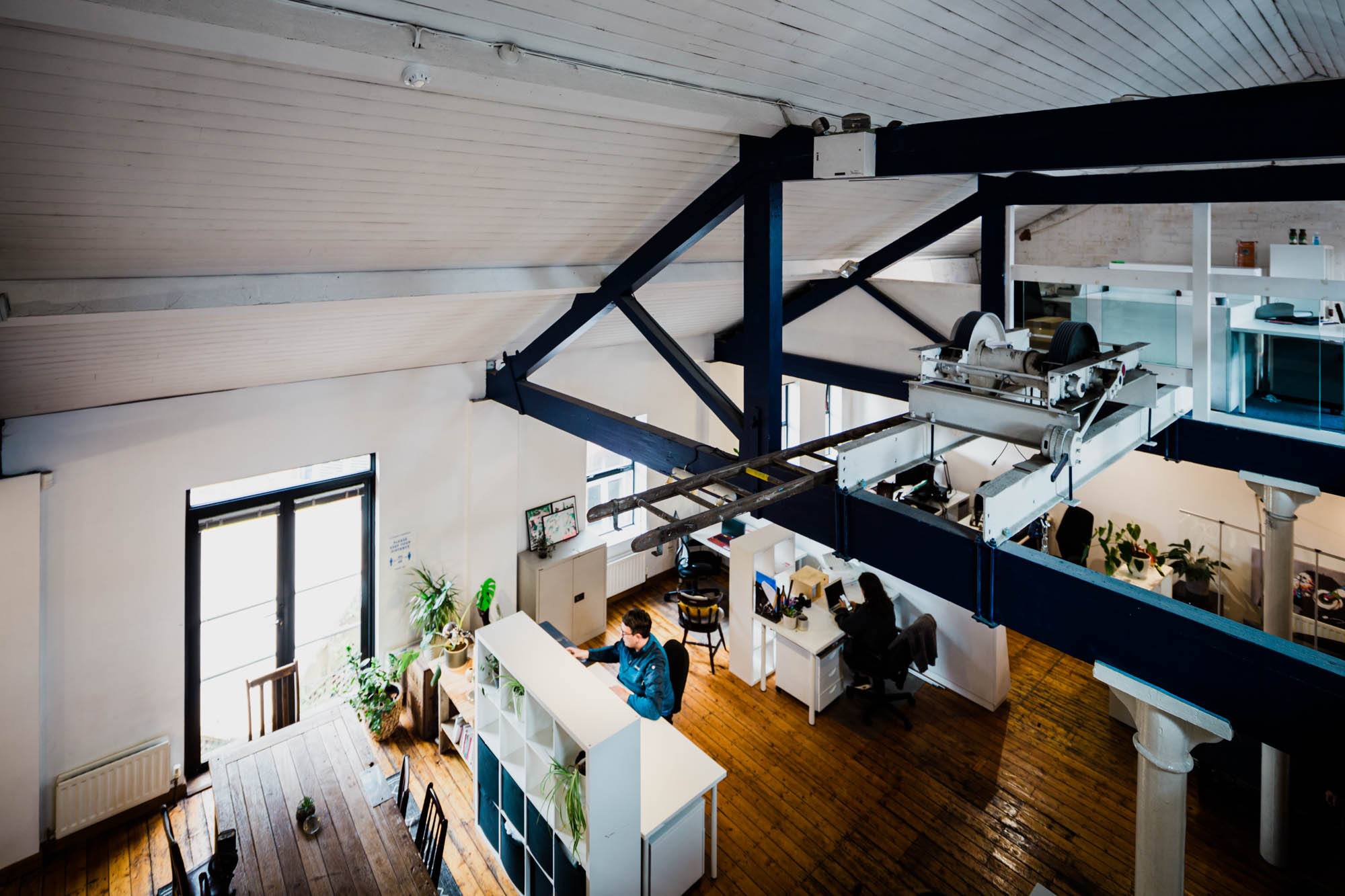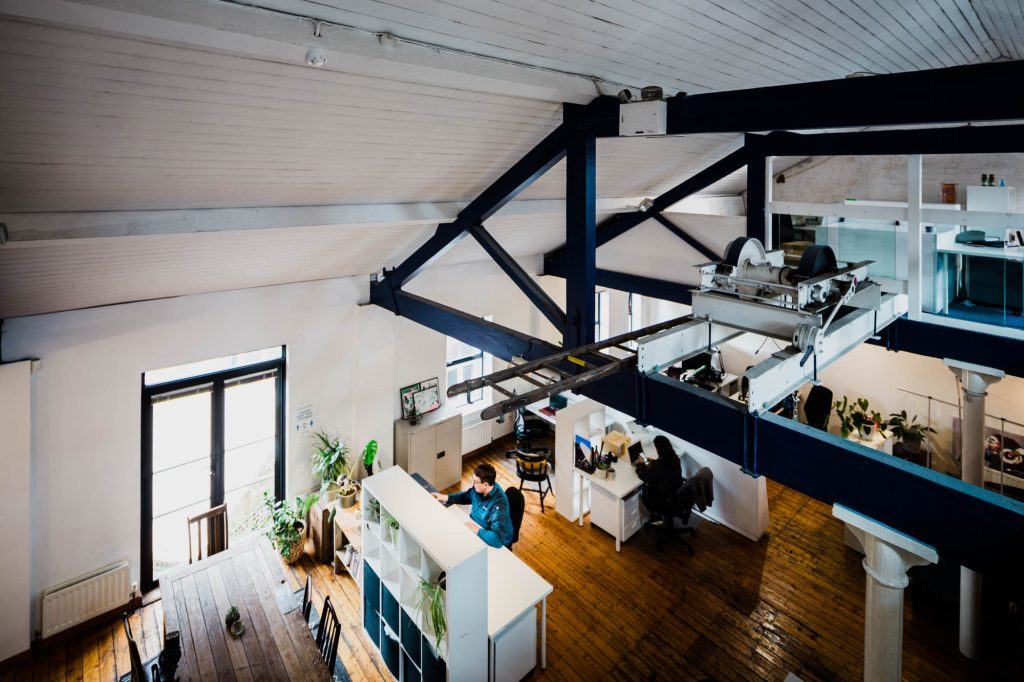 Creative Roundup – Support local creatives – upcoming Christmas Markets, Innovate UK Creative Catalyst Funding, Make a Tote Bag Workshop, Real Sketchy, The Incrementals, Podcasting Workshop & more
Published:
November 25, 2022
---
This week on our Creative Roundup we are featuring more local Christmas markets, a great way to support NI creatives as well as a new funding opportunity and some fun and useful creative workshops and events.
SUPPORT LOCAL CREATIVES: UPCOMING CHRISTMAS MARKETS
VAULT CHRISTMAS ARTS MARKET
Featuring over 100 stalls under one roof, there'll be rock and roll and Romanian cabbage rolls; warm Christmas drinks and linocut prints.
DATE: Sun 2nd Dec
TIME: 12pm – 5pm
LOCATION: The Vault, Tower Street, Belfast
BULLIT WINTER BAZAAR
The Bullitt Winter Bazaar returns again to The Lobby on Sunday 11th December featuring a range of, local arts and crafts, gifts and artisan bakes and treats, plus a legendary vinyl session with Ghost.
DATE: Sunday 11th December
LOCATION: Bullitt Hotel Belfast
TWILIGHT THURSDAYS
This Twilight Market will showcase crafts and produce from local makers as well as delicious food and great music under the stunning dome of 2 Royal Avenue.
DATES & TIMES: Thursday 1 December, 5pm to 9pm and Thursday 8 December, 6pm to 10pm
LOCATION: 2 Royal Avenue Belfast
NORTHERN LIGHTS CHRISTMAS MARKET
Local craft and design
DATE: Sat 17th Dec
TIME: 11am – 3pm
PORTVIEW CHRISTMAS MARKET
Portview Christmas sees Banana Block and the stunning top floor room in the historic Portview linen mill transformed into a magical shopping extravaganza. Showcasing over 130 of the best of Northern Ireland's makers with art and crafts, fashion, jewellery, artisan food, vintage, seasonal gifts and much, much more there really is something for everyone. This free event will also feature live music plus a range of hot food and bars throughout the space. It is fully family-friendly with lots of surprises and dogs are welcome too!
DATES & TIMES: Sat 17th Dec 6pm – 10pm and Sun 18th Dec 12pm – 4pm
LOCATION: Portview Trade Centre Belfast
---
FUNDING
INNOVATE UK CREATIVE CATALYST FUNDING PROGRAMME
Innovate UK is holding a Briefing Event on the forthcoming Creative Catalyst programme for micro to small business in creative industries.
The Creative Catalyst is a £30 million programme of phased financial and non-financial activities to provide end to end innovation support for high potential businesses in the creative sector.
The aim of this competition is to scale up innovation within the creative industries by providing a package of targeted and continuous support to help businesses to grow.
This online briefing event will outline the scope of the programme, the eligibility criteria and how UK registered micro and small businesses in the creative industries can apply for funding up to £50,000 to grow their business.
Applicants must:
be a UK registered micro or small business
have not previously received funding from Innovate UK
be from the creative industries or support the creative industries
BRIEFING SESSION DATE & TIME: 2nd Dec 2022, 10am
---
EVENTS
JUMP THE HEDGES CREATE A TOTE BAG WORKSHOP
Find out how to turn an old T-Shirt into a useful Tote Bag with Síofra from Jump the Hedges
DATE: Tue, 29 November 2022,
TIME: 19:00 – 20:30 GMT
LOCATION: Online
SCREENPRINT: THE THING
Part of the Naughton Gallery's SCREEN/PRINT series in collaboration with QFT and UsFolk, through which illustrators are commissioned to create new posters for their favourite films. The Thing has been selected by Manchester-based illustrator Sonny Ross, with free posters of their illustration available for all ticket holders.
DATE: Wed 30 Nov 2022
TIME: 20.45pm
LOCATION: QFT Belfast
REAL SKETCHY
Since November 2012 Seedhead Arts has been running and developing Real Sketchy, a open live sketching event taking place in a bar environment.
Over the years it's developed from something that was largely populated by artists to being somewhere that anyone can have a wee sketch and a laugh over a few pints.
DATE: Thursday 1 December 2022
TIME: 21:00  23:00
LOCATION: Black Box Belfast
THE INCREMENTALS – PEDRO DONALD
In Seedhead Arts second event in the series they will be talking to local legend Pedro Donald about his career in bar and venue management.
DATE: Fri, December 9, 2022,
TIME: 5:00 PM – 7:00 PM GMT
LOCATION: Sunflower Public House 65 Union Street Belfast BT1 2JG
WEBSITE
HOW TO START PODCASTING – A GUIDE FOR BEGINNERS
Can you imagine starting a podcast?
If so, join Imagine Festival for a free workshop to explore how you might start podcasting in the capable hands of Alan Meban.
It's not the most difficult thing to do and we can help get you started on your podcasting journey. During this fun workshop, you'll get to think about why you want to podcast, clarify your aims and ambitions, and who your target audience is. No particular skills are required and you won't need any intricate IT expertise to get started. We can demonstrate some of the technical steps and point you to useful resources.
But first you need to find a topic that you are passionate about for your podcast that will be interesting and engaging enough to attract an audience. And hopefully some of your subsequent podcasts can be broadcast during the forthcoming Imagine! Belfast Festival next March.
The workshop will be led by Alan Meban with the Imagine Festival Director Peter O'Neill in attendance.
DATE: Fri, 9 December 2022
TIME: 13:00 – 14:30 GMT
LOCATION: Accidental Theatre 12-13 Shaftesbury Square Belfast BT2 7DB
FROM CREATIVE DIRECTOR TO CHIEF CREATIVE OFFICER
Join Future London Academy for ther free webinars with creative leaders who made it to the top to hear about their career path choices and the mistakes and learnings they made along the way to the C-level.
Their guest for this event is Josh W Higgins, VP, ECD at Atlassian, software company that develops products for teams, creators of Jira. He will share insights on:
Who is Chief Creative Officer and what do they do
How to get promoted to Chief Creative Officer
What should you consider before becoming one
How to build and lead 200+ teams
ABOUT JOSH
Josh W Higgins is an ex-CCO at Reality Labs at Meta. Starting with one freelance designer, he built a 200+ organisation responsible for strategic creative development to build and advance Reality Labs brands.
Design Director for President Obama's historic 2012 campaign. Josh and the team he built and led were responsible for the web, design, data and technology which played a pivotal role.
​Currently he is a VP, ECD at Atlassian.
DATE: Tues 6th Dec
TIME: 5PM
LOCATION: Online
COLLECTIBLES AND CURIOSITIES EXHIBITION
Craft NI are delighted to welcome back the Association of Contemporary Jewellers and Silversmiths NI for another jewellery exhibition that promises to amaze the public in the run up to Christmas.
DATES: 10th November – 30th December
LOCATION: Craft NI Gallery 115 – 119 Royal Ave, Belfast