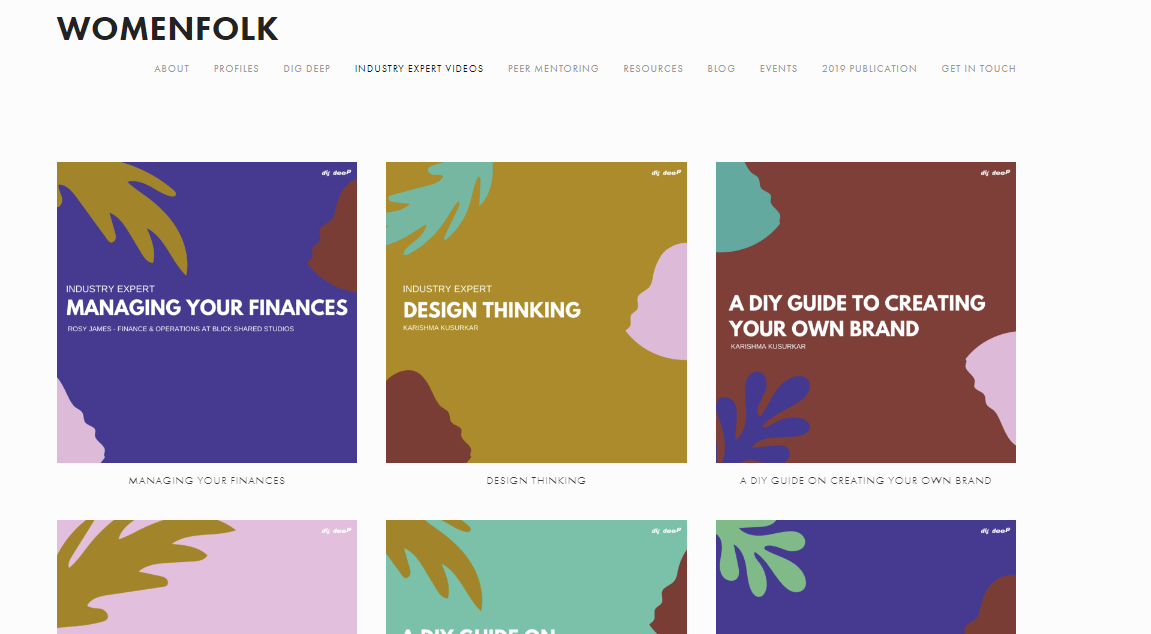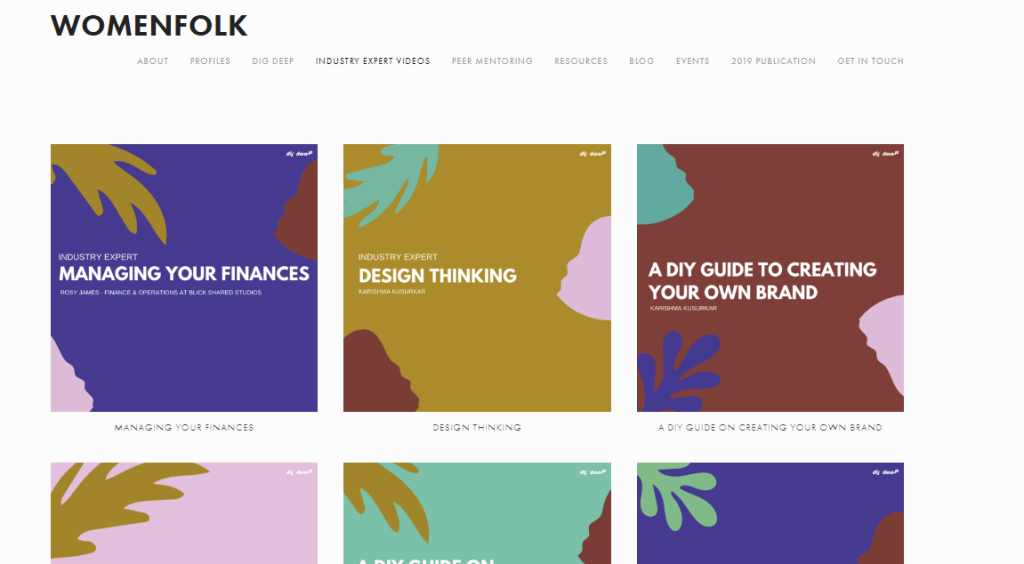 Creative Roundup – Womenfolk Industry Expert Videos, Princes Trust Photography Course, Creative DIrector Opportunity Business Finance Week, Belfast XR Festival & Productivity & Work-Life Balance Events
Published:
November 5, 2022
---
This week we are highlighting our womenfolk industry expert videos, a great free source of advice and guidance created by local creatives for local creatives and some interesting opportunities and events
INSPIRATION
WOMENFOLK INDUSTRY EXPERT VIDEOS
This week we are looking back at the industry expert videos we created as part of our Womenfolk Dig Deep project as our inspiration. Rewatching and learning from a handful of NI's successful creative women kindly and expertly sharing their knowledge and expertise for the benefit of others following in their footsteps. These videos were created during an insanely busy period and probably haven't been shared and utilised as much as they could be, but they are a great resource and are free and available to watch at any time. Topics covered include
Managing your finances with Rosy James finance and operations Blick Shared Studios and freelance finance manager
Design thinking with Karishma Kusurkar
A DIY guide to creating your own brandwith Karishma Kusurkar
A DIY guide on setting up a website with Emma Johnston of Hunter Paper Co and Karishma Kusurkar
A DIY guide on photographing your work with Carrie Davenport 
A DIY guide on Instagram  with Danni Simpson  and Lauren Taylor
A DIY guide on writing for your business with Heather McGarrigle
A DIY guide on linkedin with Emma Gribben
A DIY guide on social media advertising with Emma Gribben
A DIY guide on sales and selling  with Lisa Smyth She Said Design  and Emma Johnston Hunter Paper Co
WEBSITE WITH LINKS TO ALL VIDEOS
---
QUESTION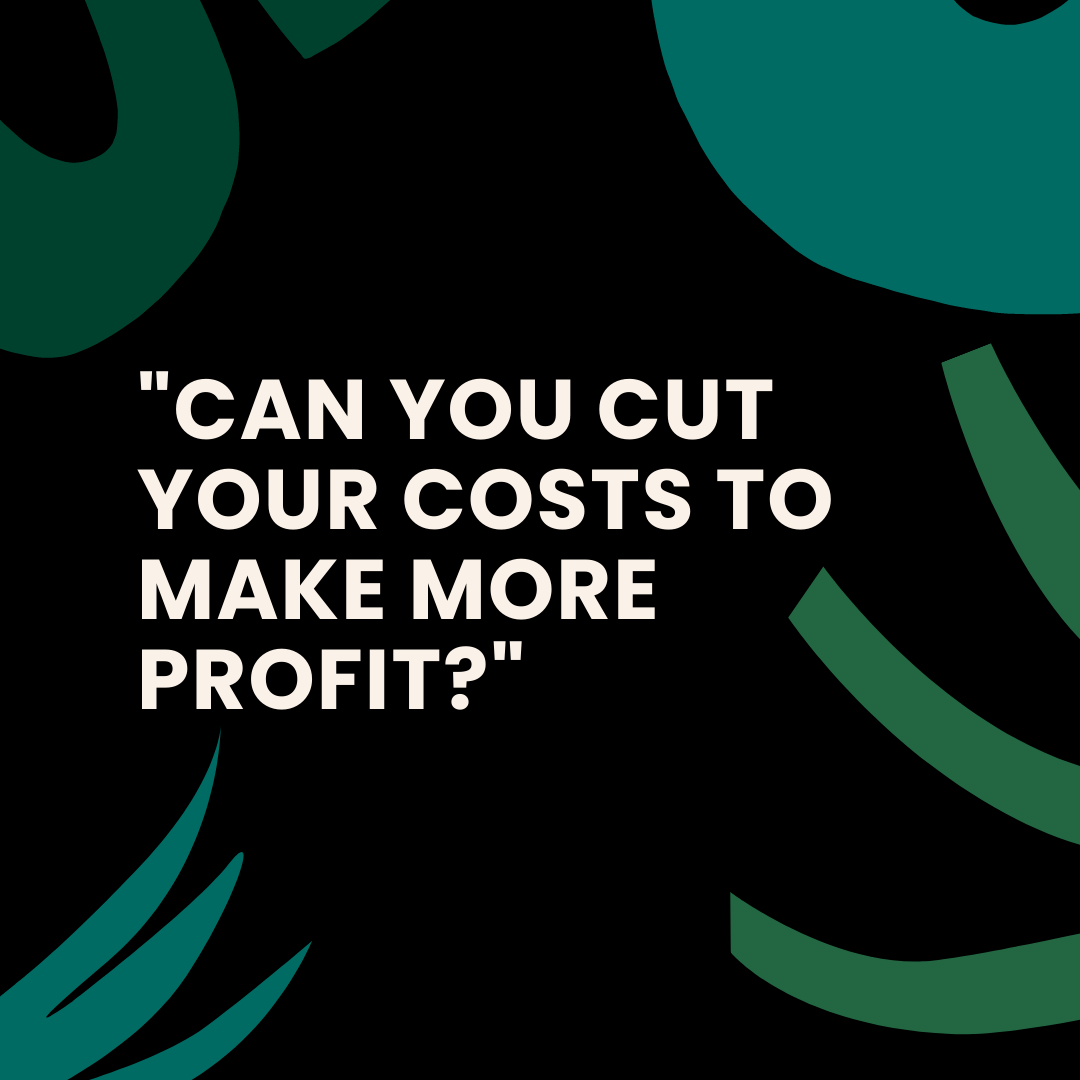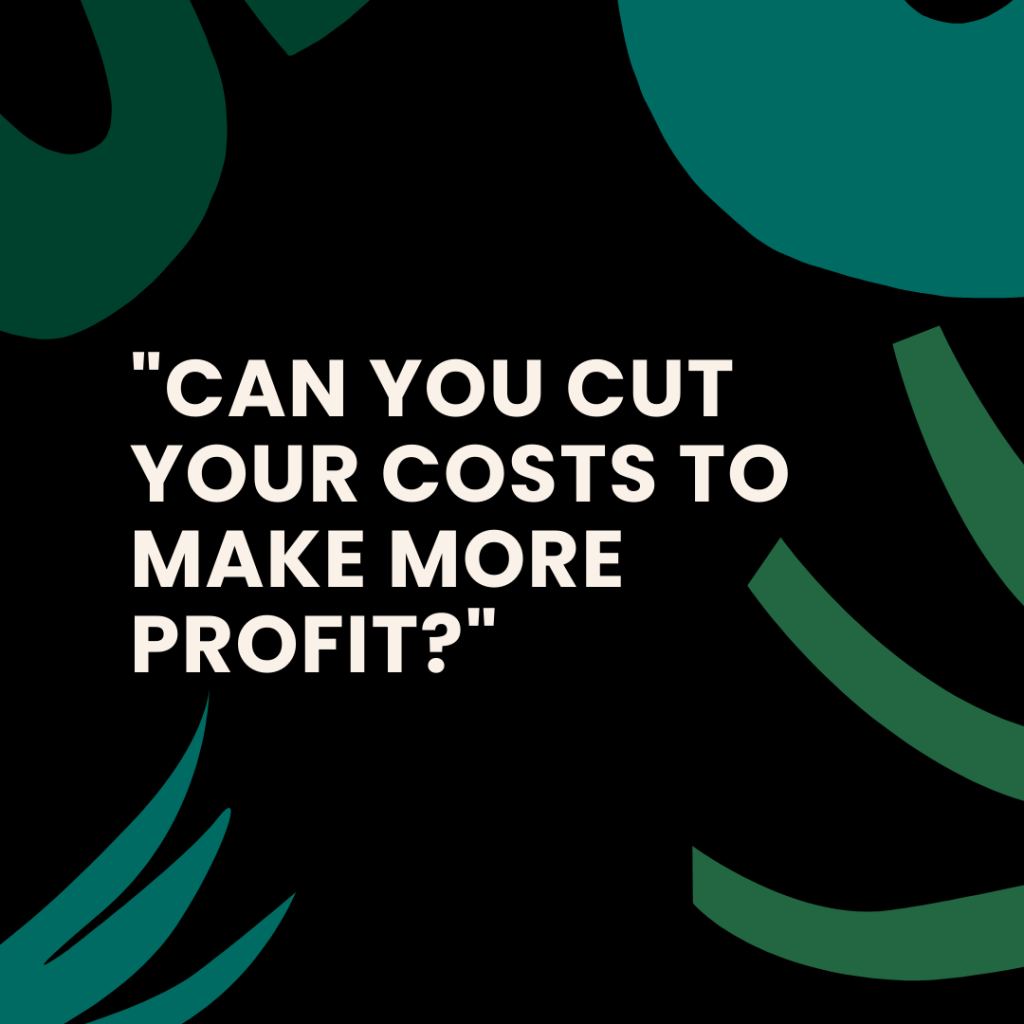 'Can You Cut Your Costs to Make More Profit' This week's question is a practical one. Someone once told me that it was easier to cut costs by 5% than generate an additional 5% profit and it can sometimes mean the difference between a business succeeding and a business failing, especially in the early stages. That message has really stuck with me and I am always really careful with managing business expenses. Obviously there are times when you need to invest in your business and you need to spend money to make money, but equally especially in the current economic climate it can be wise to take a look at your costs and see if there is anything you can cut from your budget. For example can you take a look at your suppliers and make changes, examine whether that new piece of equipment you plan to buy is going to add value to your business or life? Is it really going to increase profitability? save you time? improve the quality of your work? Or maybe it's as simple as cutting down on expensive coffees or business travel.
---
FUNDING, SUPPORT & OPPORTUNITIES
OPPORTUNITIES
PRINCES TRUST GET STARTED WITH PHOTOGRAPHY ONLINE COURSE
The Princes Trust Get Started with Photography online course for 16 – 30 year olds can help you to improve your skills in photography and editing. You will get to work together in a group with young people who share the same passion for photography. Throughout the programme gain one to one support from a Princes Trust Youth Development Lead.
DATES: 28th November – 2nd December
LOCATION: Belfast
FREELANCE CREATIVE DIRECTOR
The Cathedral Quarter Trust (CQT), the delivery organisation previously behind Culture Night Belfast (CNB), is looking for a freelance Creative Director to develop a large-scale cultural project for 2023 and beyond.
Managed and delivered by CQT since 2009, CNB was historically one of Belfast's largest free events, a cultural celebration that, at its peak, attracted almost 90,000 local, national and international visitors to the city's historic Cathedral Quarter and wider city-centre.
Following the completion of an extensive Strategic Review in 2021, and after giving much consideration to the recommendations put forward within the review, CQT has decided to step away from the established model of Culture Night Belfast and move in a new direction, with the aim of developing a new flagship event for the city that will both replace and build on aspects of CNB's legacy.
Their aim is to develop the new event over the remainder of 2022 and into 2023 with a pilot event to be delivered in Autumn 2023, followed by a full-scale presentation in 2024, to be delivered as part of the Belfast Year of Culture.
They are now looking for an exceptional Creative Director to help us develop and realise this new vision for a flagship event.
CLOSING DATE: 5.00pm on Friday 2nd December 2022.
---
EVENTS
AN INTUITIVE APPROACH TO PRODUCTIVITY
An intuitive approach to productivity with Type C Creative https://www.typec-creative.com/ Andrea, Process Expert and Founder of Type C Creative, will guide you through a hands-on approach to identifying your ideal productivity plan based on who you are and how you want to work. In this workshop you will gain an introduction to the three pillars of productivity planning Leaving you with a better understanding of what you require to do your best work, a personal productivity plan that aligns with how you want to work and project and task management tool recommendations and tips.
DATE: 9th November
TIME: 6.00pm GMT
LOCATION: Online
BUSINESS FINANCE WEEK 2022
Throughout the week of 7-11 November 2022 the British Business Bank, along with well-respected business support partners from across the UK, are working together to host Business Finance Week 2022.
During five days of nation-wide and regional in-person events, webinars and more, we're helping smaller businesses learn all about the different finance options available to them to support their individual needs.
Each day will be centred round a key theme, giving you the opportunity to hear from experts in their field on a varied range of subjects.
DATES: 7-11 November 2022
WORK LIFE BALANCE FANTASY OR REALITY – TIPS TO AVOID BURNOUT
Dwen's next Empower Hour episode, Work Life Balance – Reality or Fantasy? Tips to Avoid Burnout, welcomes Dr. Susan Lovelle, founder and CEO of Premiere Wellness. Depending on the source you ask, attaining balance between work and home life is either an absolute necessity for continued success or a pie-in-the-sky fantasy. Whichever camp you're in, overwork and burnout is real, especially with women. You won't want to miss this!
DATE: 9th November
TIME: 12pm CT
BELFAST XR FESTIVAL – HOW IS XR CHANGING STORYTELLING
Unlock the secrets to creating compelling narrative in immersive worlds.
What is the process for creating an immersive experience? Learn the unique considerations when storytelling with immersive and interactive worlds. Gain practical tips and insights into pre-production and workflow pipelines in this panel with leading industry experts Dee Harvey, Vincent Kinnaird, Lucy Baxter and Chaired by Professor Paul Moore.
A Belfast XR Festival event.
DATE: Wed, 9 November 2022
TIME: 13:00 – 14:00 GMT
LOCATION: The Black Box Green Room, 18-22 Hill Street, Belfast BT1 2LA