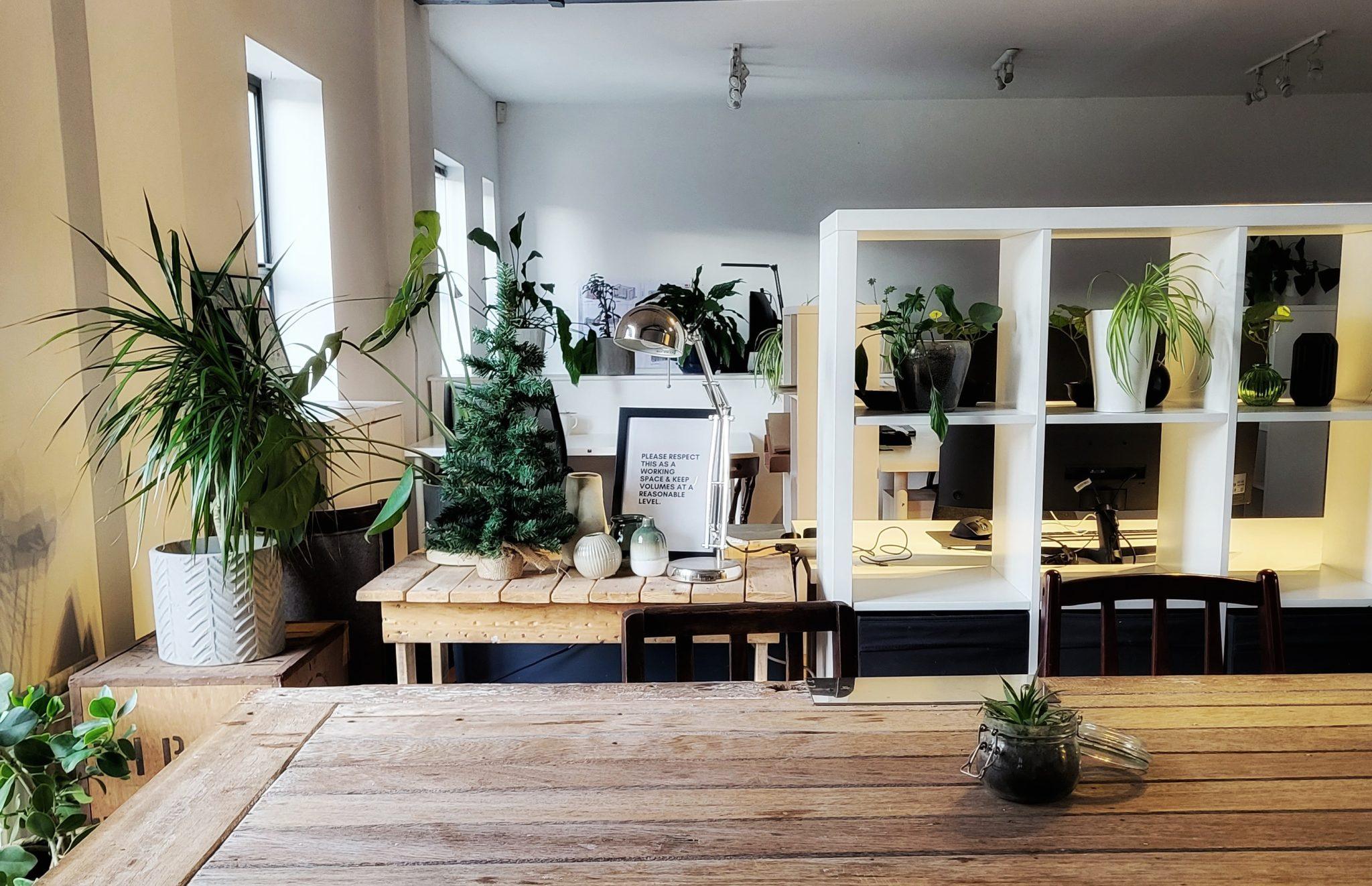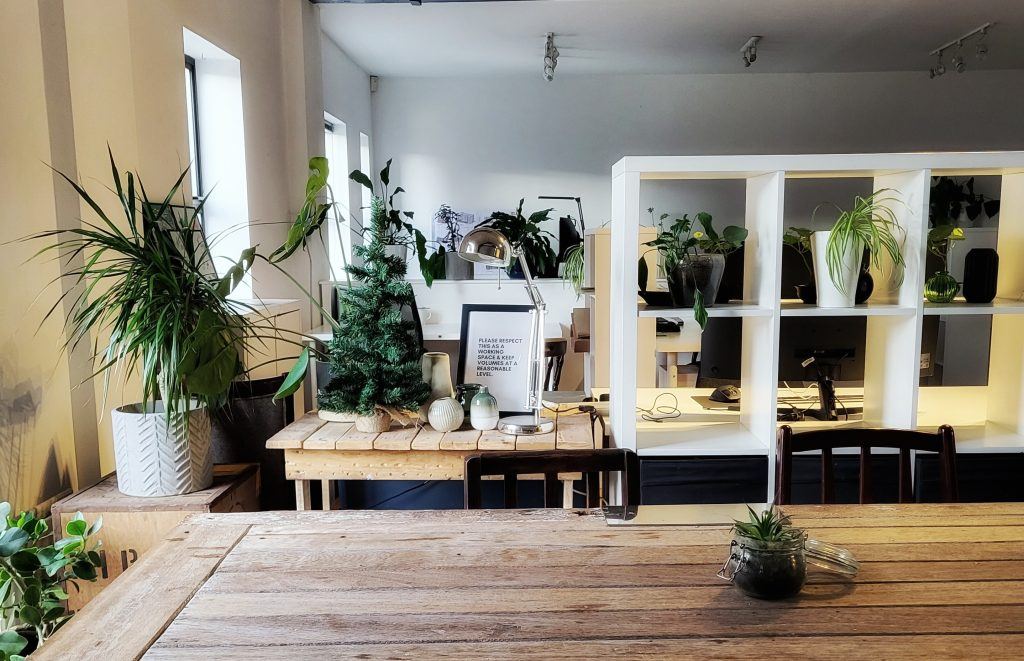 Supporting Our Residents this Christmas
Published:
December 12, 2022
---
As usual Christmas has crept up on us here at Blick, so we are a bit late in the day with this post, but we wanted to share info on some of our current and past Blick residents you can support this Christmas if you have any last minute gifts to buy. One of our residents Me, Him & Her a Belfast and London based design agency also have a great festive giveaway offer for local makers, start ups, charities, artists and art organisations. They are donating 12 days of free design time in Northern Ireland in 2023 (see below for more info).
Seaside Books is a travelling and online independent bookshop that celebrates the magic and power of Irish storytelling
https://www.seasidebooksni.com/
GALLERY 545
Gallery 545 this Christmas Gallery 545 presents 'Art500', a special online exhibition featuring a diverse selection of original artworks priced £500 or less created by accomplished artists based in Northern Ireland. This is a unique opportunity to discover inspiring art by local talents, find art you love at affordable prices and your Christmas gift too!
NINETEEN THIRTY ATELIER
Nineteen Thirty Atelier  men's bespoke and personalised shirts designed in Belfast N. Ireland. Shirts for the office, groom's shirts, dinner shirts, formal and casual men's shirts. Bookings by appointment and gift vouchers available to purchase.
https://www.nineteenthirty.co.uk/
AUTUMN AURELIA
Autumn Aurelia is an acrylic jewellery maker creating magical acrylic jewellery for magical people. It's too late to order from her online shop, but you can buy gift vouchers and she will also be at Portview Christmas Market on Saturday 17th December
https://www.etsy.com/shop/autumnaureliaUK/
Alex Synge is graphic designer living and working in Belfast. Alex has a number of pieces available to purchase from Uphold a not for profit online platform promoting and selling work by contemporary artists in Northern Ireland run by household Belfast. You can buy work from a variety of local artists on Uphold.
https://www.upholdart.co.uk/shop/filter-by-artist/alex-synge
Emanuela is a figurative artist who produces beautiful life drawing, fashion and portrait studies.
https://www.redbubble.com/people/EMAgriniArt/shop
Kirsty Dunlop is a Textile artist  available for commissions.
https://www.kirstydunlop.co.uk/
Hannah Griffin is a Belfast based illustrator who has produced a beautiful range of Christmas cards and prints available to buy.
https://www.griffinillustration.co.uk/shop
---
We also have a very special opportunity for local makers, creatives, artists, startups, arts groups or charities. A giveaway of free design and creativity by our residents London and Belfast design agency Me, Him & Her.
To say thanks for the warm welcome they have received since opening their second creative home in Belfast this summer this year for Christmas Me, Him & Her a small London and Belfast based design agency are doing a very special giveaway. To give back to their new community they are donating 12 days of free design time to be shared between and new start up, small business, charity, artist or arts group in Northern Ireland. This offer is only available in Northern Ireland.
Me, Him & Her have a passion for delivering joined up creative ideas that are effective across all channels from digital, print and the built environment. Since 2007 they have worked with an incredibly diverse group of people and their businesses. From multinationals to start ups and dreamers, they love working with them all. You could be a charity with a big heart, but zero budget. An artisan marker whose handmade products are in 'man made' packaging. Maybe you're an arts group who are struggling to get people to see the bigger picture or an artist who needs to make an exhibition of yourself. You just have to be based in Northern Ireland and get in touch to let Me, Him & Her know how they can help. The 12 days can be shared out throughout 2023. There's no catch or complicated T&Cs, they are just going to pick from the most deserving, interesting, creative or just plain weird messages they get. Just get in touch by emailling hello@mehimandher.com and let them know how they can help.
https://www.mehimandher.com/work/12days
---
PAST BLICK RESIDENTS
Also check out some of our past Blick residents who make things that might suit as Christmas Gifts
Danni Simpson – https://www.dannisimpsonart.com/
Wee Nuls – https://www.weenuls.com/
Rory Quigg – https://www.roryquiggillustration.com/about
Gemma O'Neill – https://gemmaoneill.com/