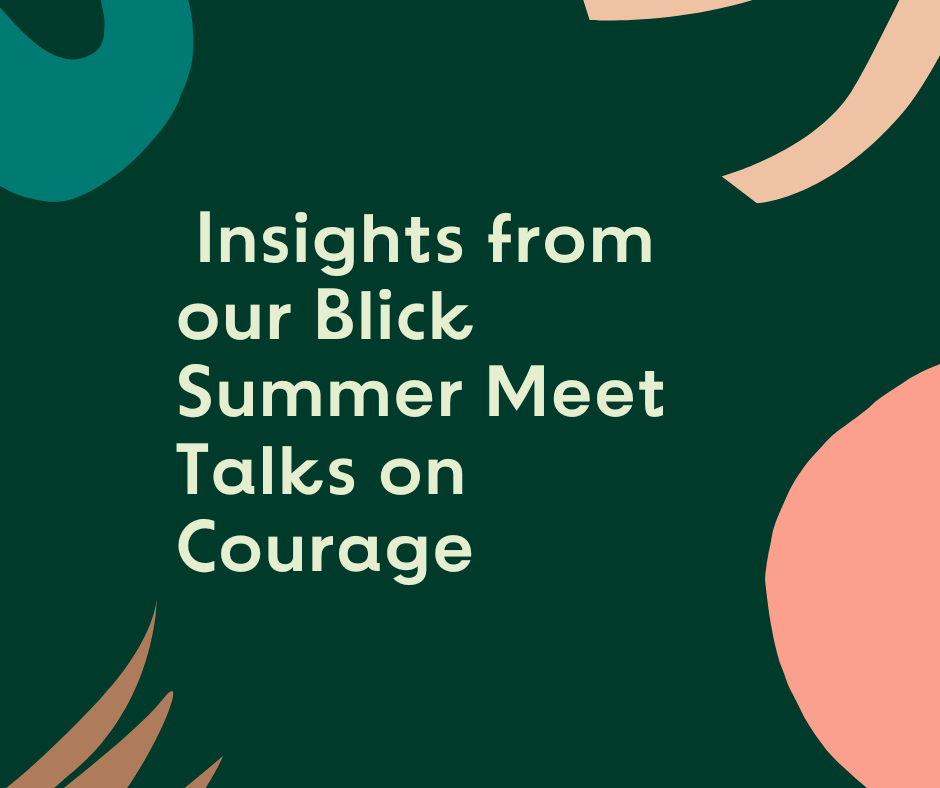 Insights from our Blick Summer Meet
Published:
September 6, 2023
---
On Wednesday 23rd August we hosted our Summer Meet on the theme 'Courage' we had two brilliant local creatives sharing their stories.
Caroline McHugh owner of Little Fox Events. Since she set up Little Fox Events, three years ago, Caroline has built a reputation for delivering bespoke events in Northern Ireland. Her track record includes the monthly East Block Bazaar, Belfast Flea Market, East Block Fashion plus bespoke markets in St Anne's Cathedral, Hillsborough Castle, 2 Royal Avenue, The Black Box and Common Market.
Our second speaker was Kerrie McNeill, a designer and illustrator who through combining digital and traditional drawing, creates playful, vibrant and light-hearted illustrations inspired by nature, people, places, objects and everyday life. Kerrie has worked with clients such as Clockwise, Dorling Kindersley, UK Greetings and The National Trust across a variety of projects including branding, product packaging, surface patterns and book illustrations. As well as working freelance, Kerrie also sells art prints and greeting cards through her online shops as well as stocking these in shops across the UK, Europe and USA.
Both of our speakers brilliantly shared their stories, with many insights for other creatives starting out. Below are some of our favourite insights from the evening.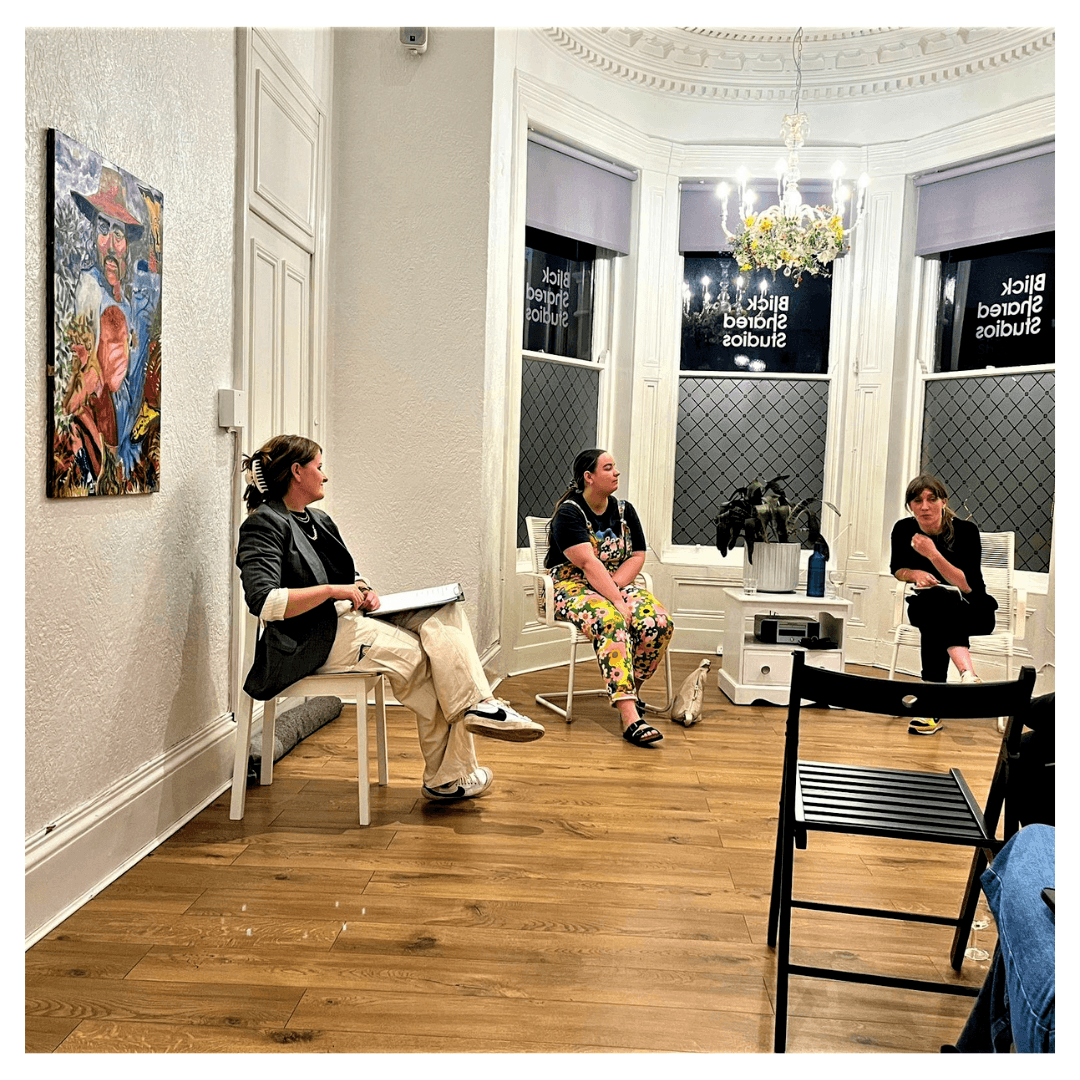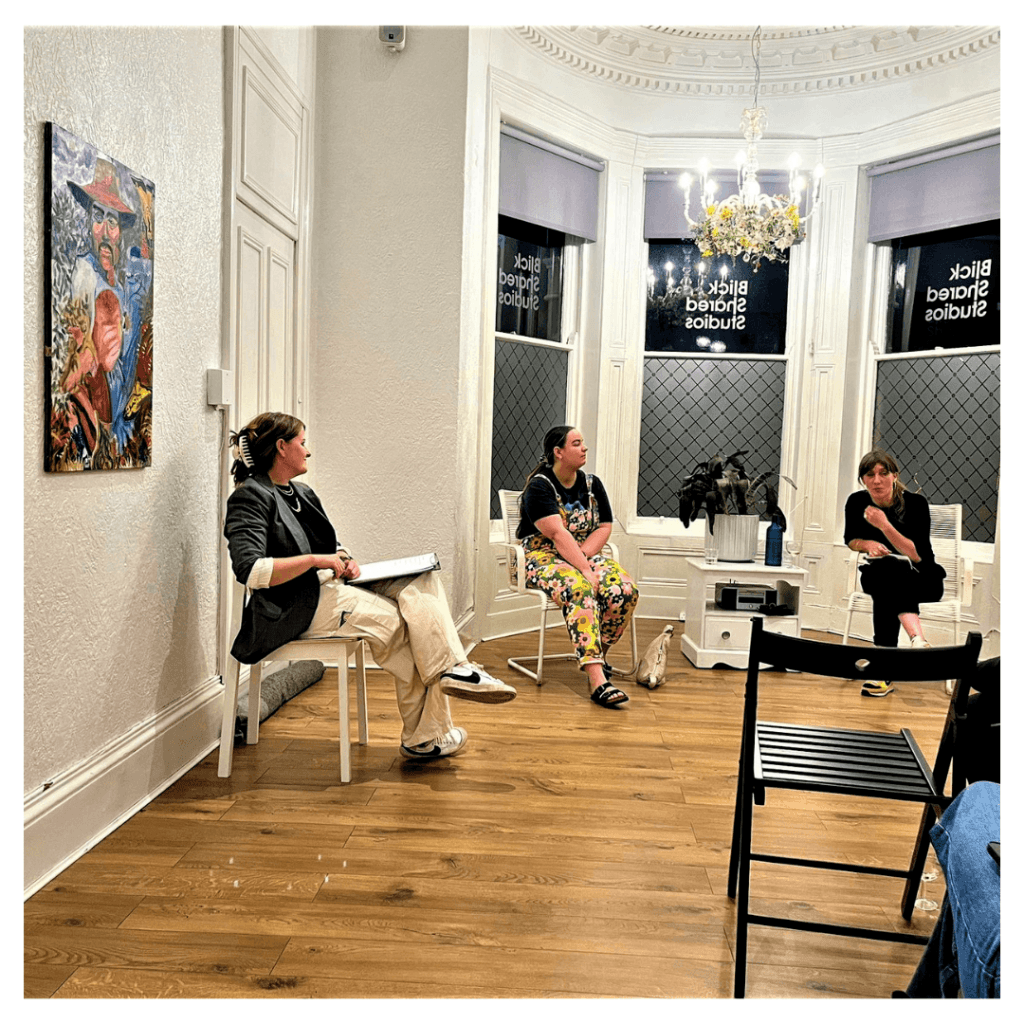 1. You just have to get on with it and do it.
You will be scared when starting out, but you just have to do it. There is no other way. Kerrie and Caroline both shared their belief that you just have to get on with it and do it. That you can't know what will work, what people will buy, what there is a market for, or what you are capable of until you do it.
2. Sometimes it pays not to over think, instead to trust the process and let things unfold in their own way in their own time.
Kerrie spoke of the value she found in not planning too far ahead and having too many expectations when she started her creative business. Of not putting herself under pressure to achieve a particular outcome, instead just trying things out, doing what felt right, seeing what worked and letting things unfold in their own time and way.
3. Fake it until you make it. 
Caroline spoke of the value of acting confident even if you are scared inside so people will have faith in you which in turn pushes you to challenge yourself and over time builds your own self-belief and confidence.
4. No part of your journey or past experiences are a waste.
All of your past experiences shape what you do now and in the future. Caroline spoke of her past experiences in the music industry and creating her own products to sell at markets and how these experiences have shaped her current business.Through the music she incorporates into the events, her knowledge of what it's like selling products and the organisational skills she developed when working globally in the music industry. These are the things that make her unique and ultimately successful.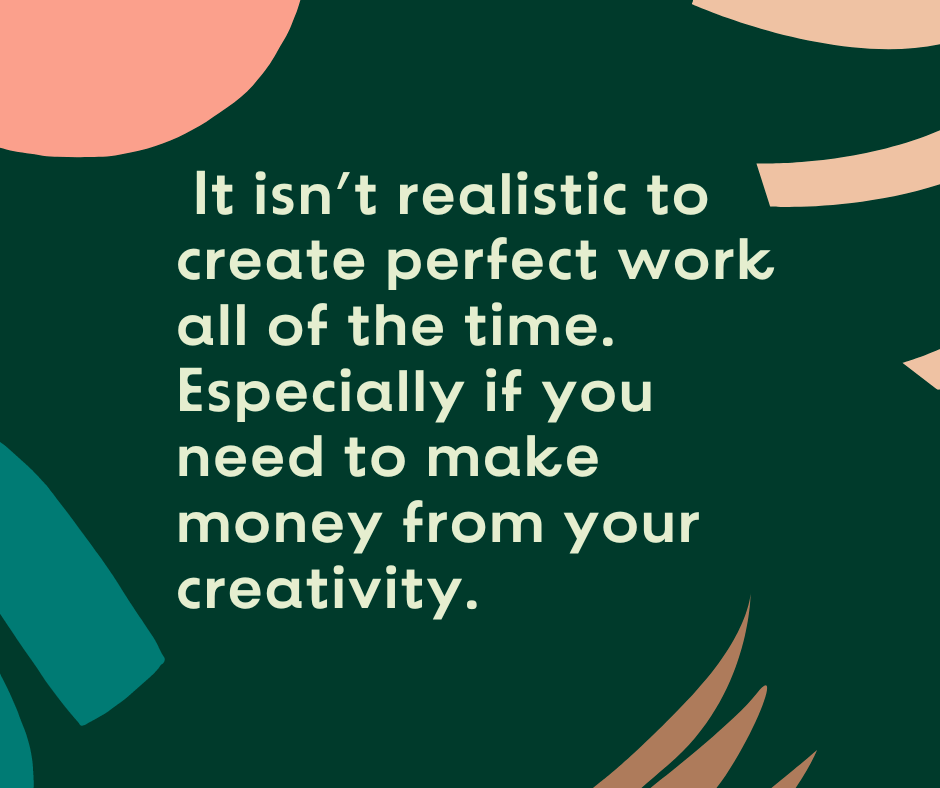 5. Better done than perfect.
Challenge perfectionism in your creative practice. It isn't realistic to create perfect work all of the time, especially if you need to make money from your creativity. Kerrie spoke of her struggles with perfectionism within her work and how she is working on challenging the idea that everything has to be perfect all the time.
6. Say yes and seize every opportunity that comes your way.
You never know what each opportunity will lead to. Both Caroline and Kerrie spoke about and highlighted within their creative journeys the value of saying yes to opportunities.
7. Learning to live on next to no money is a skill that can be learnt, and a skill that can be just as valuable as making money.
Caroline spoke of her experience of living on the dole and how she learnt to live on next to nothing and how valuable this skill was for her during the early stages of her creative business.
8. Reflect on your social media usage, what content you are posting and why you are posting it.
Make sure it is for the right reasons and you aren't creating extra work for yourself or seeking validation. Also think about the amount of time you spend on social media and ask yourself if it is the best use of your time. Kerrie spoke of this as a constant challenge within her creative business.
9. Take time to celebrate the wins.
Caroline spoke of how taking time to celebrate her successes and achievements has enormous value and is something she is currently working on within her business.
10. Think about the whole experience for your customers.
Both Kerrie and Caroline, highlighted the value of creating experiences for their customers. Think about what you can do to set yourself apart and improve your customers' experience from start to finish.
11. Think about the timing of your marketing.
People have short attention spans, take this into consideration when planning your marketing. Caroline talked about waiting until a week before an event to focus on the marketing for maximum impact.
12. There will always be people that have more resources than you, but equally you will always have more than others. 
Caroline spoke of her experiences in an industry with others who have far greater resources and how important it is not to get disheartened and instead to focus on your own journey.
13. There will always be things outside your control that impact your creative practice.
There are always going to be some things in life that impact your creative practice or business, like the pandemic, the economy and even the weather that are outside your control. Both Kerrie and Caroline highlighted the need for acceptance and also how overcoming these factors leads to success and resilience.
14. Feeling nervous and anxious is perfectly normal when doing something new and something you care about and it doesn't mean it isn't worth doing.
Both Kerrie and Caroline spoke of the inevitable ongoing fears and anxieties running a creative business brings, but highlighted that the benefits for them outweigh the negatives.
15. Creativity is a gift. Use it and Enjoy it.
Caroline finished her talk with the important reminder that creativity is a gift.  She believes that if you are creative and you trust and believe in yourself and your creativity you can find a way to solve any problem and earn money from anything you put your mind to.