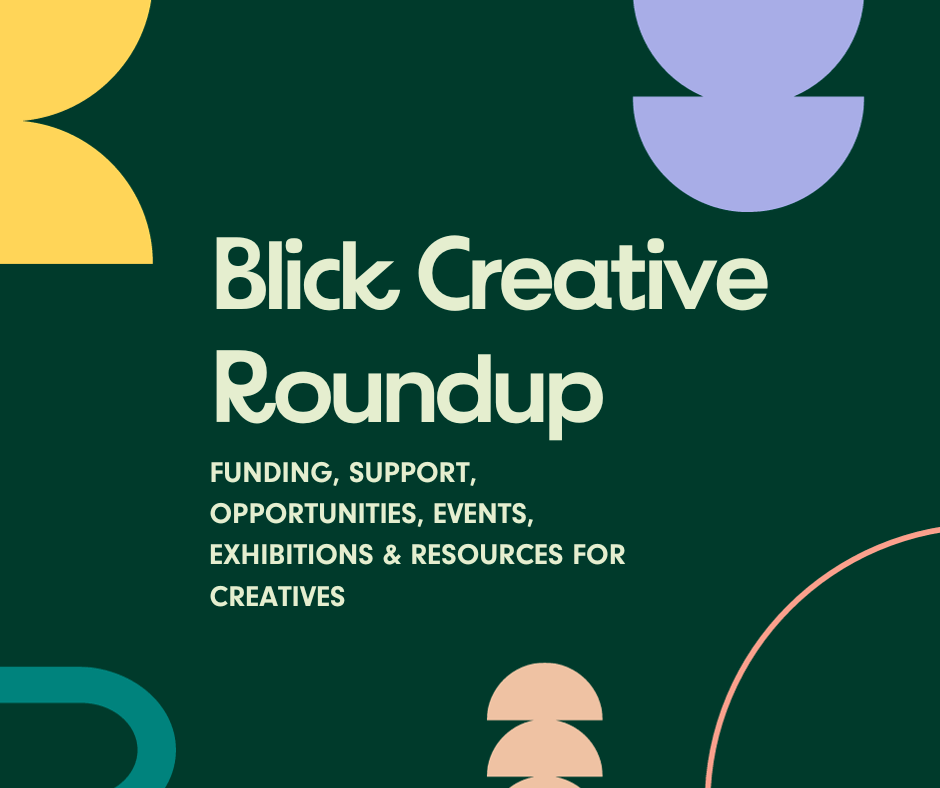 Creative Roundup of Funding, Support, Events & Opportunities for Creatives
Published:
October 23, 2023
---

Worth Partnership Project – Open Call for Creatives
WORTH invites creatives to share their ideas on tech innovation, circular game changer solutions, social impact, or a creative business idea in the lifestyle industries.
WORTH Partnership Project II creates and supports transnational collaborations between designers, creative people, manufacturing enterprises (SMEs), crafters/makers and technology firms looking to develop design-driven and innovative products.
WORTH provides designers, SME manufacturers, crafters and technology firms a platform to develop creative concepts and the opportunity to enter into a transnational partnership. The project is funded by the COSME Programme of the European Union and offers participants funding, a tailored coaching programme, market positioning, networking, professional links and international product showcase.
The project focuses on lifestyle industries, including fashion and textile, footwear, leather and fur, furniture/home decoration/architecture/interior design, jewellery and accessories.
The project provides companies with an incubation programme to develop new businesses, including
10.000 to 20.000 EURO in financial support
Coaching on business strategy and technology development
Legal advice on intellectual property rights and protection
Participation in exhibitions
Networking and professional links
Launched in 2021, WORTH II follows the success of the first edition (2017-2021). 202 transnational partnerships will be selected in three calls for proposals, involving partners from EU-27, UK and COSME countries.
Deadline: 27 November 2023
European Digital Deal – Open Call for Artists
The European Digital Deal invites artists interested in exploring the deep entanglement between new technologies and democracy to apply for one of 12 residencies.
European Digital Deal is a three-year investigation, co-funded by Creative Europe, into how the accelerated, yet at times unconsidered, adoption of new technologies – such as artificial intelligence, machine learning, blockchain and algorithmic processing – can alter or undermine democratic processes.
Artists are invited to investigate a range of topics, from the notion of truth in the information age shaped by algorithms, biases in AI, techno-anxiety, and the digital divides arising as a result of digitalisation to new forms of surveillance, intelligence, living, citizenship, or work.
The selected artists will receive a 25.000 EUR grant to complete their project, the support of the group of experts around each residency, access to mentorship through an incubation programme, and the chance to show their work at Ars Electronica Festival, Onassis Stegi, and Laboral among many other locations.
Artists interested in applying can join a short presentation of the open call on the 6th of November, 3 PM CET, followed by Q&A sessions with the residency hosts/consortium partners.
Deadline: 30 November 2023
Accelerate Green Business Accelerator
Applications for the 2024 Accelerate Green cohort are now open!
The Accelerate Green programme is a unique, executive level, business accelerator designed to help founders take their green businesses to the next level. Participants meet every two weeks for intense, two day boot camps where they work in a collaborative environment to tackle challenges in their own businesses and gain insights from their peers.
Closing date: 10 November 2023
Creative Sparks Residency
The Creative Spark Residency Programme will provide opportunities for visual artists and art professionals to research and develop their practices. It will support both emerging and established visual artists working in any medium, but will give preference to those artists developing a body of work in a printmaking discipline. Application is by open call and is open to Irish and international applicants. Each residency will be supported by provision of a shared studio space in Creative Spark, along with access to all the facilities and basic technical support.
The residency is 2-3 months in duration and gives artists the opportunity to further establish their practice or to learn another art form. During this time the successful applicant will have a fully fitted studio space with water supply. At the end of their residency, artists will be required to give demonstrations and provide talks on their practice during their residency and donate one piece to Creative Spark archives. The residency should include a community participation element and may conclude with an exhibition of the recipients work locally.
Deadline: 27th October 2023
---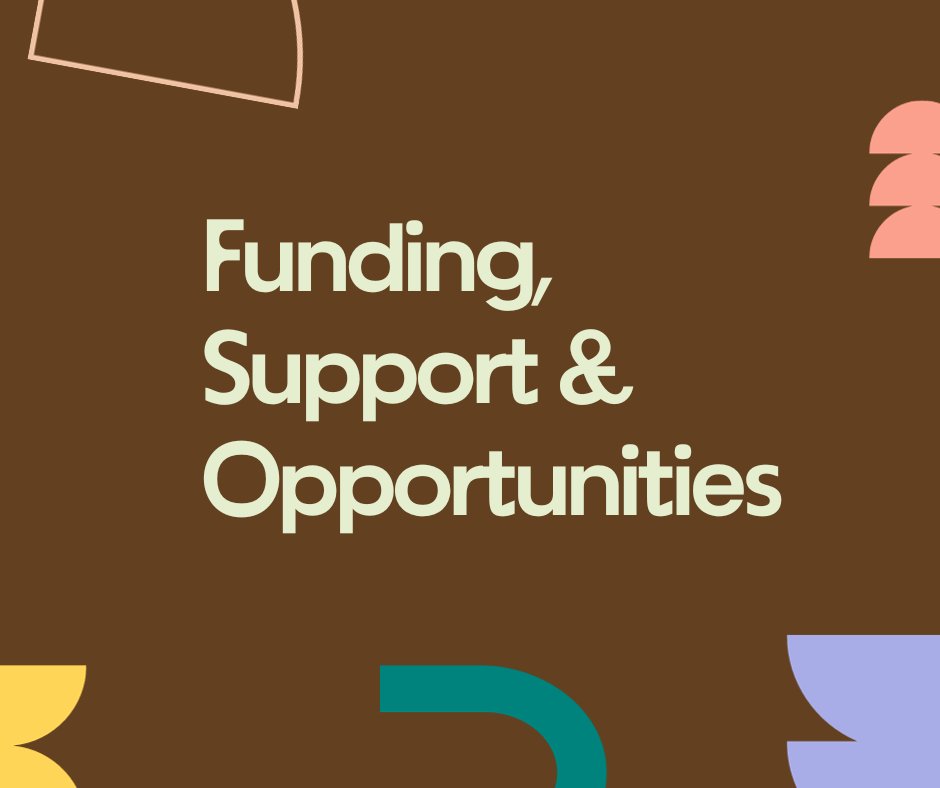 Tackling textiles grant
Keep Northern Ireland Beautiful are delighted to announce the launch of the second year of the Tacking Textiles Grant: Skills and Innovation.
They are looking for your ideas that support tackling textile waste through waste prevention, reuse, repair and reimagine.
The production, consumption and disposal of clothing and textiles is a growing environmental issue both locally and globally. Across the UK we are throwing away over one million tonnes of textile waste with up to 300,000 tonnes ending up in landfill or incinerated*.
According to WRAP clothing/textiles has the fourth largest environmental impact after housing, transport, and food.
They are looking for your ideas that help tackle this growing issue.
Grants are available for between £500 to £2,500
Ambition to Grow
Are you a woman business leader or founder in a key decision-making role? Ambition to Grow | Supporting Women programme, supported by Women in Business Northern Ireland, is looking for Northern Ireland's most innovative and ambitious women-led businesses to take part in a competition to receive up to £30,000 in funding.
Closing date: Friday 10th November
Michael McLaverty Short Story Award 2023
The Michael McLaverty Short Story Award offers a significant prize of £2,000 for the winning story. Additionally, each of the two runners-up will receive a prize of £250.
Closing date: 31st October
Community Arts Partnership's Poetry in Motion Anthology 'Manifest' – Submissions Open
Welcome to this year's Poetry in Motion programme—an opportunity for new, emerging and established poets to shine. This year, we're thrilled to announce the title for our prospective anthology: Manifest
Closing date: 15th Dec
Creative Debuts – Black Artists Grant
The Black Artists Grant (BAG) offered by Creative Debuts as a no-strings attached financial support to help black artists. They can spend the grant on whatever they want – be that make new work, buy equipment or materials, travel, research, visit exhibitions or conferences, or to even just cover some life expenses.
This grant has been set up because black artists are systematically under-supported by the art world; by institutions, curators, the artist-led scene, major and minor funding bodies, the market, art schools, and by audiences too.
Boom Studios Trade Monthly Peer Learning Programme
Professional Development for the Arts and Creative sector. This membership provides you with access to themed monthly professional support and development, online and in real life. 1 x co-working session in Boom Studios per month. Access to an online private group of forums members. Monthly emails with sign-posting to relevant opportunities and 6 week website bootcamp.
Monthly cost: £25
Fighting Words NI – Youth Publishing Opportunity
Fighting Words NI are inviting those aged 8-18 years to submit a group story/poem/song/journalism piece, or alternatively submit an individual piece on the theme: Happiness for their next Zine
Deadline: 6th November
Access specialist Technical Consultancy support to achieve energy and cost savings for your business.
Invest NI can help identify how your business can save energy, reduce waste and optimise the use of raw materials.
Commission Opportunity – University of Atypical
Commissioner: University of Atypical for Arts and Disabilities (UofA) in partnership with the Department of Communities (DfC), is looking to commission a new ceramic artwork to celebrate the UN International Day of People with Disabilities (UNIDPWD).
Eligibility: Open to all artists /ceramicists in Northern Ireland who define as d/Deaf, disabled or neurodiverse.
Commission value: The commission is valued up to £1,200. This fee covers research, design, and production costs.
Deadline: Please submit your proposal to administration@universityofatypical.org by 4.00 p.m. on Friday 27th October 2023.
Flying Eye Submissions
Flying Eye are always on the lookout for fresh and unique stories and they believe that they can come from anywhere.
InterTradeIreland's Business Explorer Programme
InterTradeIreland's new Business Explorer programme can help match you with an expert to help develop your ideas, products, or guide you through a business challenge to identify a solution.
Women's Prize Trust Submissions Now Open
Discoveries invites unpublished and unagented women writers in the UK or Ireland to submit the opening of a novel in English – up to 10,000 words – across any genre of adult fiction for the chance to take part in a bespoke creative writing course, secure personalised mentorship packages, an offer of literary agent representation and a prize of £5000. Unlike most initiatives of this kind, writers are not required to have finished their novel, and Discoveries is completely free to enter.
Closing date: 8th Jan 2024
---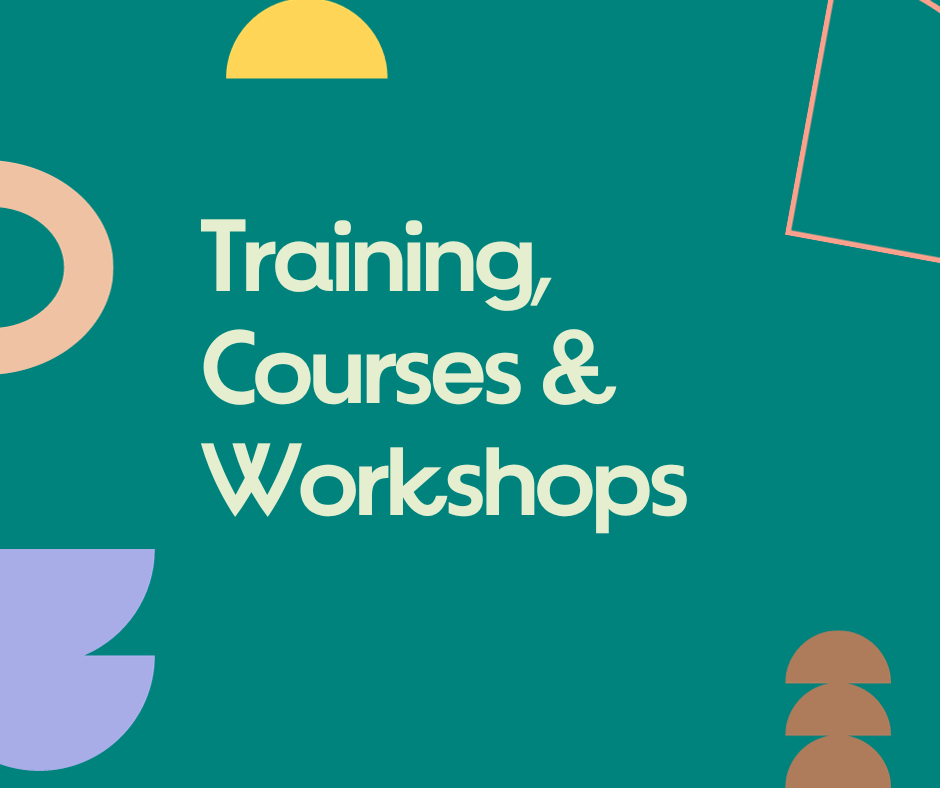 NI Screen training scheme for Virtual Production
Northern Ireland Screen is running a skills development scheme for virtual production between September 2023 and March 2024. The scheme provides training opportunities in the core skills, knowledge and understanding required for VP technical setups, and key on-set roles and activities.
Dates: Sept 2023 – March 2024
Women in Business Building Futures Programme
This free 7 week programme is for women who are not currently in employment – supporting you on how to make money by turning your creative ideas into a small business.
Belfast Exposed Photography Courses
Belfast Exposed have a number of photography courses starting late October, November and December including
Lightroom basics
 An introduction to your digital camera
Street photography
Documentary photography
Immersive Technology Journeys Workshop
As part of its support for innovation and the creative industries through The Belfast Agenda, Belfast City Council is rolling out a new programme: XR Belfast to help businesses build their capacity in using emerging immersive technologies – starting with this free workshop and a mentoring programme.
Following the Creative Capacity workshops, Digital Catapult will provide the opportunity for a limited number of businesses who have attended to pursue one-to-one mentoring.
Those interested in attending should register by email (including company name, full name and company address) to mcgoranb@belfastcity.gov.uk
Date: 9th November
Time: 2-6pm
Location: Ormeau Baths
Arts & Business Northern Ireland Events
New Events! Creative Training Bitesized, four brand-new lunchtime learning sessions
How to Get your Voice Heard
Date & Time: 24 Oct 2023, 1pm – 2pm
Cost: A&B NI members 10 +VAT / Standard 20 +VAT
Location: The Black Box Green Room
Networking and Connecting
Speaker: Andrea Montgomery
Date & Time: Tues 14 Nov, 1-2pm
Location: Catalyst Arts, Joys Entry
Digital Marketing on the go
Speaker: Angela Mahon
Date:  Tues 28 Nov, 1-2pm
Location: Black Box, Green Room
The Five Disciplines of High Performing Teams
Speaker: Anne McMurray
Date: Tues 12 Dec,  1-2pm
Location: Black Box, Green Room
Free Online Events for Writers with Women's Prize Trust and ClassFest
The Women's Prize Trust and Working Class Writers Festival are delighted to bring you a series of FREE online events for writers. From practical workshops with inspiring authors to panel discussions with publishing industry insiders, mix up your midweek and express your creativity, develop new skills and connect with other writers.
Dates:  1, 8 and 15 Nov
---

Belfast International Arts Festival
Dates: 12 Oct to 5 Nov
Belfast Film Festival
Dates:  2 to 11 Nov
Belfast XR Festival
Dates: 4th & 5th November
Beyond Conference
The 6th annual BEYOND conference is taking place in London this year – join us for a unique gathering of current and future innovators focused on Research and Development across the Creative Industries.
Dates: 21 – 22 November 2023
Location: London
---

Seedhead arts -The Incrementals – Holly Pereira
Seedhead Arts chat's with one of their favourite Street Artists about the meaning of life and other less important bants. Holly Pereira is a Singaporean-Irish illustrator and muralist based in Dublin, Ireland.
Date and time: Wed, 25 Oct 2023 19:30 – 21:00 BST
Location: HJEM.BELFAST, York Street Belfast BT15 1ED
Seminar Series: Decision Making for Better Outcomes
Dates & Times: Thursday, October 26, 2023 at 11:00 PM to Friday, October 27, 2023 at 12:30 AM BST
How to turn big ideas into reality
Innovation strategists Tamara Carleton and William Cockanye join us live, in conversation with Nesta CEO Ravi Gurumurthy, to share their insights from their new book Building Moonshots: 50+ Ways To Turn Radical Ideas Into Reality.
Date: 16 November 2023
Time: 12:00-13:00
Location: Online
IEF Tenx9 Transform
The Integrated Education Fund is partnering with tenx9 for this free storytelling event. Come along to hear nine people share true stories on the theme 'Transform'. Or apply to share your story
Date: Thursday 30th November
Time: 7.30 – 9.30pm
Location: Black Box
Exhibition: Recent Pictures by John Coffey
Dates: 4 – 28th Oct
Location: ArtisAnn Gallery
Women Techmakers Book Club
This month we are reading Invisible Women: Exposing Data Bias in a World Designed for Men by Caroline Criado Perez
Date: Thursday 9th November
Time: 5.30 – 7.30pm
Location: Waterstones Cafe 44 – 46 Fountain Street
Website
Naughton Gallery For Life Exhibition by American photographer Faith Couch
Dates: 25.10.23 – 03.12.23
Location: Naughton Gallery at Queens