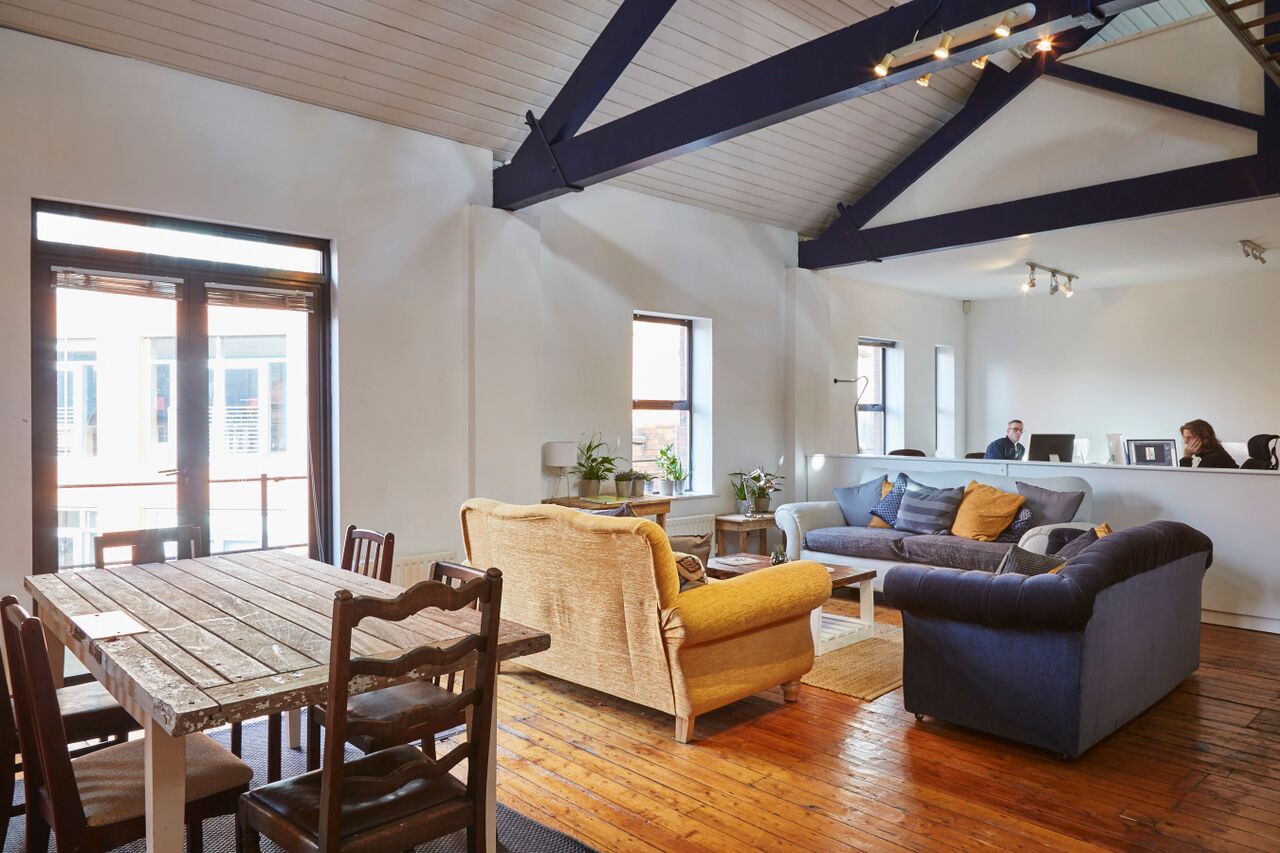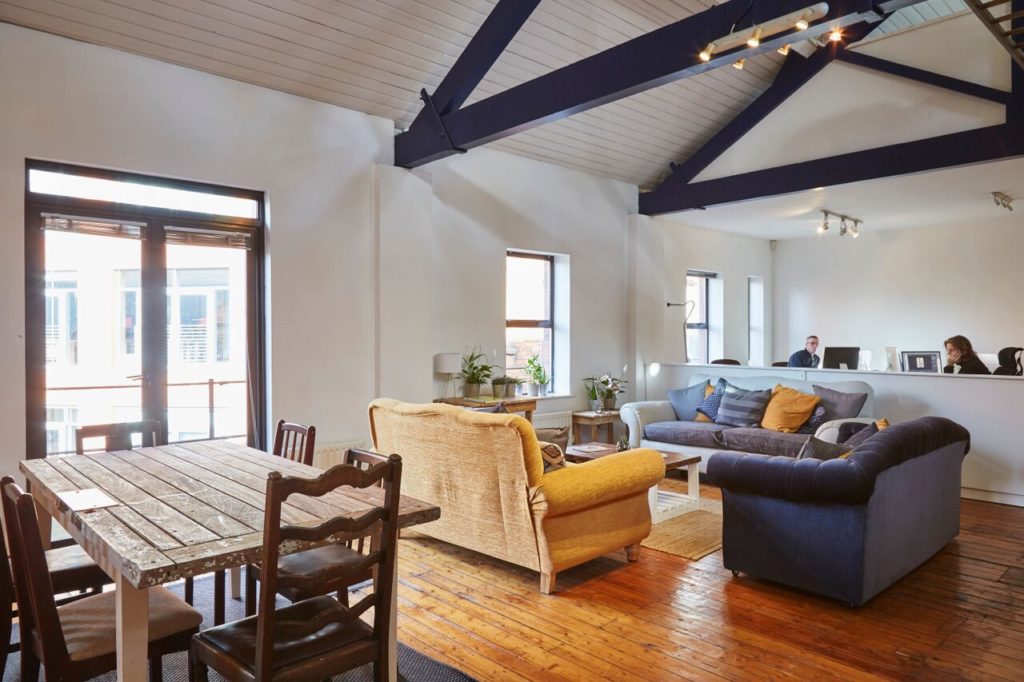 The History of Hill Street Studios
Published:
March 25, 2018
---
46 Hill Street is one of our two Cathedral Quarter Studios based in the Belfast city centre. Hill Street was first depicted on a Belfast map in 1757 that was originally named Pott-House Lane. The narrow and cobbled street runs between Talbot Street and Waring Street and original housed a pottery shop. By the mid-to-late 19th century there were many publics houses that replaced foundries and houses.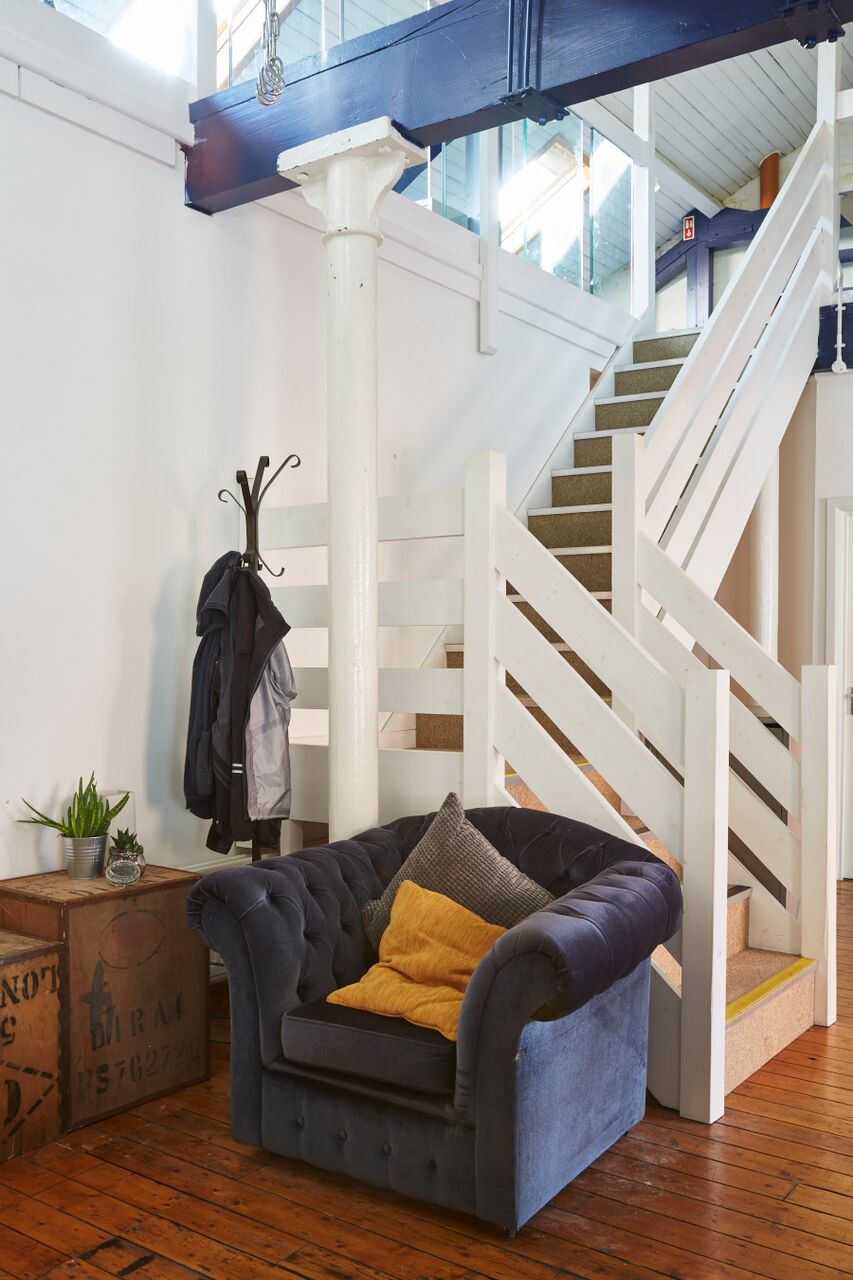 In 2003, Hill Street was lined with new paving stones which was the start of a street landscaping programme. This programme was completed in 2004 with the opening of Custom House Square.
Cathedral Quarter is generally referred to as a cultural quarter due to the growth of arts and culture based business and organisations that reside within the area. Before this growth, Hill Street and nearby locations were appealing due to their low rent and central location.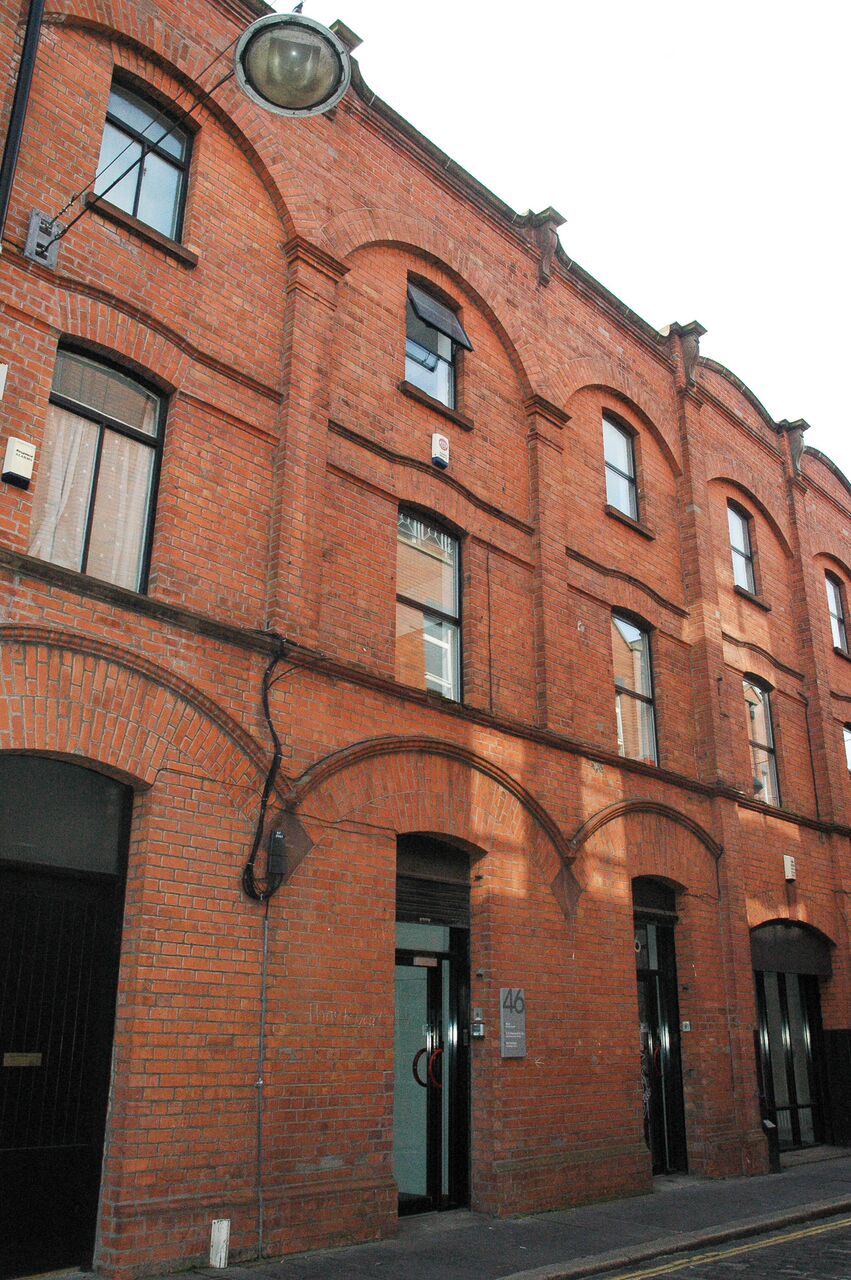 45-49 Hill Street is a three story warehouse type building with Diocletian windows and a symmetrical three bay elevation. Blick Studios resides on the upper floor or 46 Hill Street and is made up of an open plan ground floor which houses two offices and four deskspaces, as well as a lounge, kitchen and two WCs. There is also an attic style mezzanine which houses a further fifteen deskspaces and skylights which let in plenty of natural light for our residents.