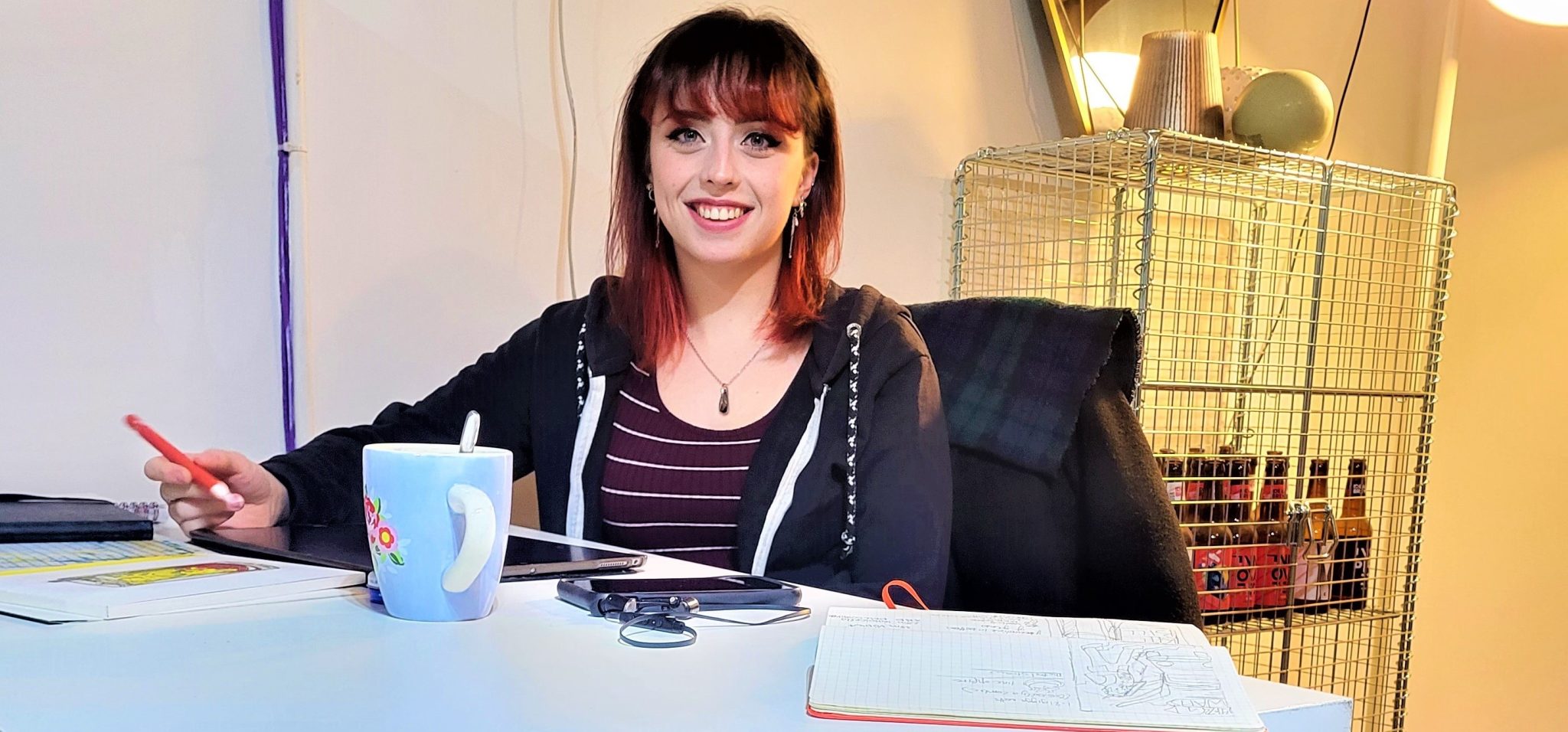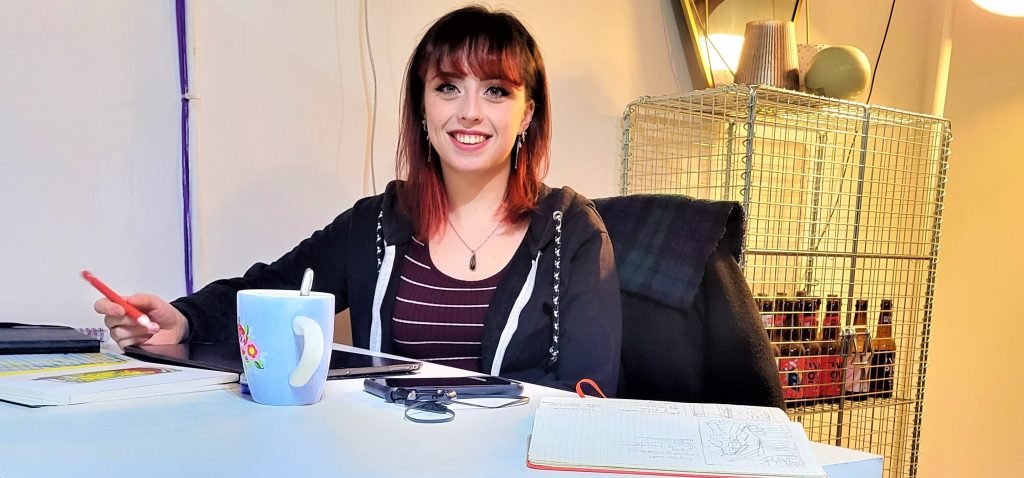 Meet Our Community: Blick Graduate Resident Hannah Griffin
Published:
November 8, 2022
---
Meet Hannah Griffin our second graduate resident
Can you tell us a bit about yourself and your creative business idea?
My name is Hannah Griffin, I am an illustrator from Belfast and I graduated last year, in Graphic design and Illustration at Ulster University. I call my creative business Griffin Illustration, I design and sell my work based around my personal interests, mythology and nature. In the coming year I am going to attempt become a more established illustrator and into break into the growing local drinks industry.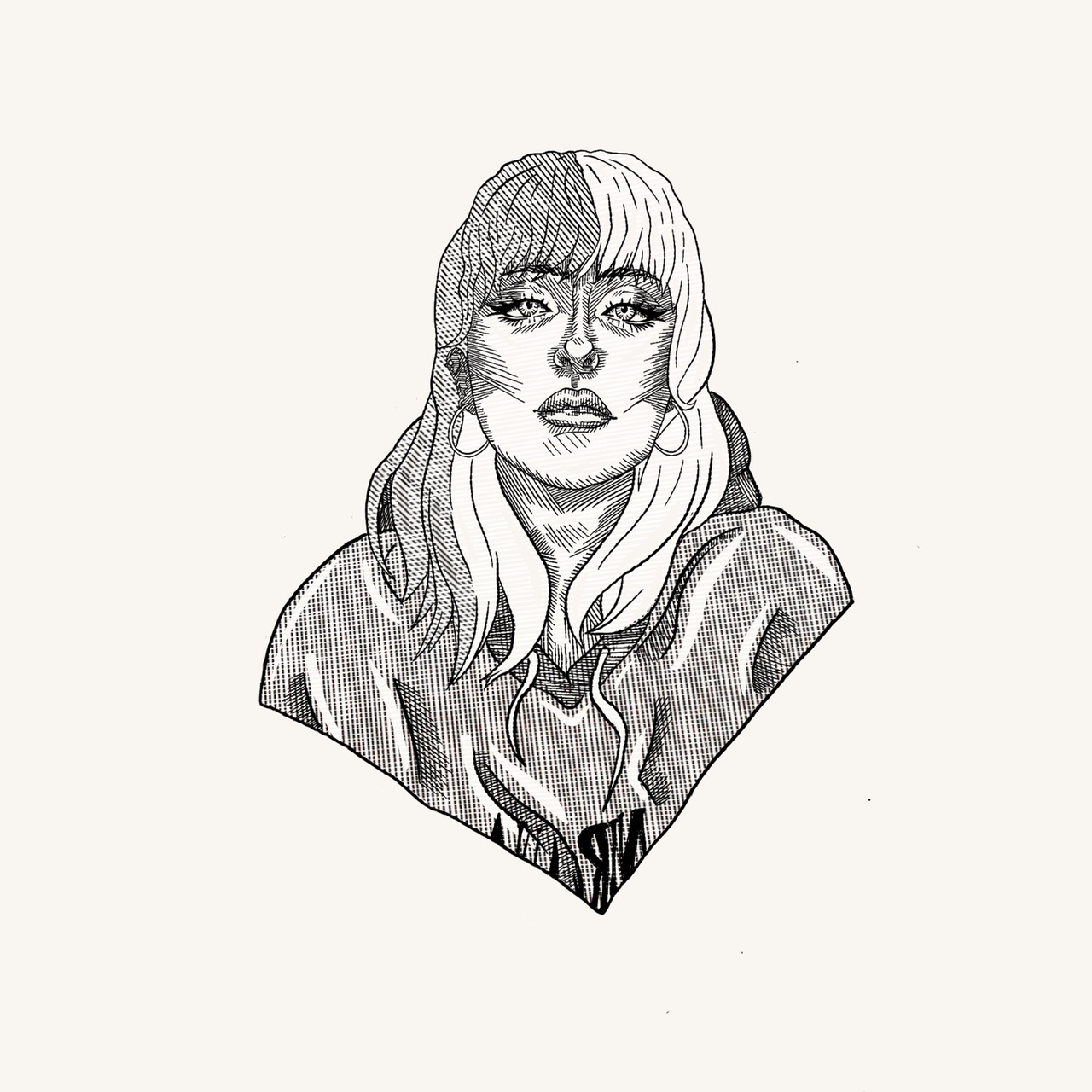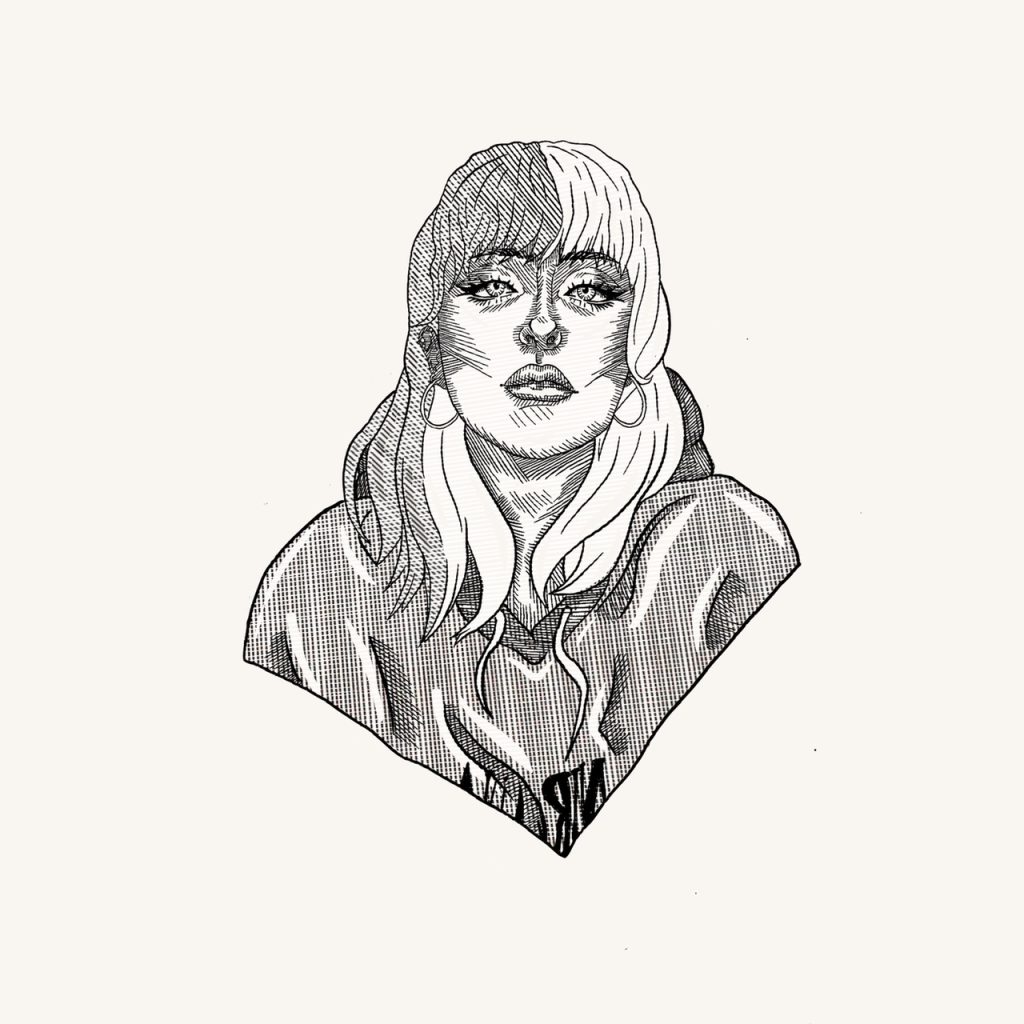 Who or what inspired you to start your own creative business?
I have always been creative and knew from a young age that I was going to be in the creative industry (or a zookeeper that drew the animals). This was nearly an obvious route for me to follow as my Mum, Bronagh Griffin, is a fashion designer and has ran her own creative business, Nineteenthirty Atelier, for the vast majority of my childhood and teen years. I have always luckily had an inside view to my Mum's self-owned creative business. As a woman with incredible expertise and experience in her industry she has always been a massive inspiration and support to peruse my own career as a freelance illustrator.

What plans do you have for your business?
The plans I have for my own creative business are to extend and build on my portfolio, illustration shop and bring in regular freelance work. I specifically am going to target the ever growing local drinks industry. From whiskey and gin to craft beer the drinks sector in Northern Ireland is blooming and an ideal area to add some more creative flare. Craft beer specifically has a creative nature and high turn over, the need for fun, eye catching labels is more important than ever. This is where I want to bring the breweries fun ideas to life with my illustrations for labels, beermats, tap lights and promotional work. I plan to create a body of work to show to theses businesses when I approach them, that I can also sell on my own online shop. This will be a series of film themed cocktail recipe posters and I also plan to create mock ups of how I would've designed a few of the brewers past labels.
What do you hope to achieve by the end of the program?
By the end of the program I aim to have began making my mark as an illustrator in the creative industry. I hope to have established my business enough to obtain regular illustration work in areas I am personally interested in. I hope to have my online shop running more regularly where I can sell my personal and popular art work. I also hope to have broken into and established my name as a go to illustrator for weird and wonderful label designs within the drinks industry.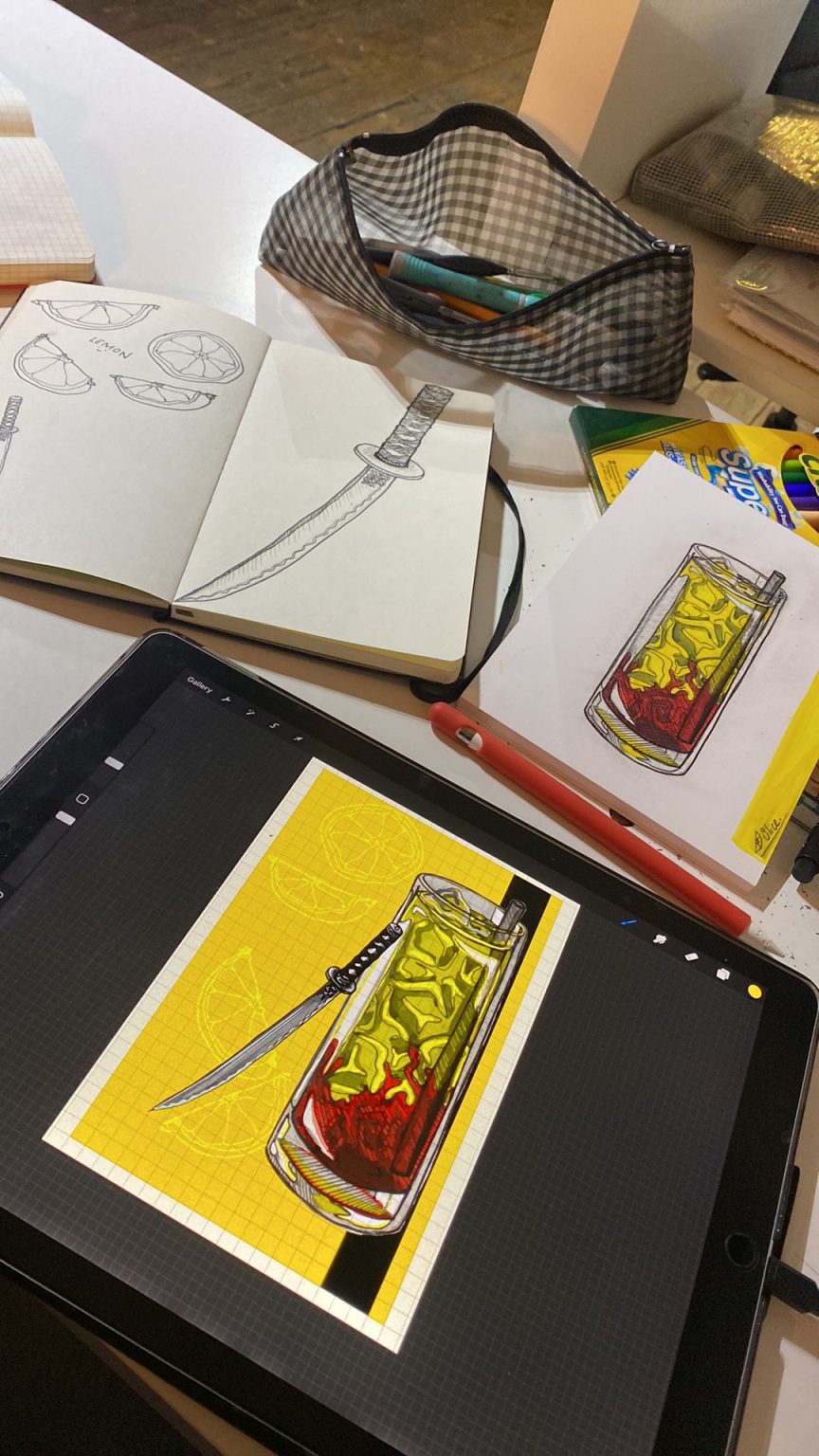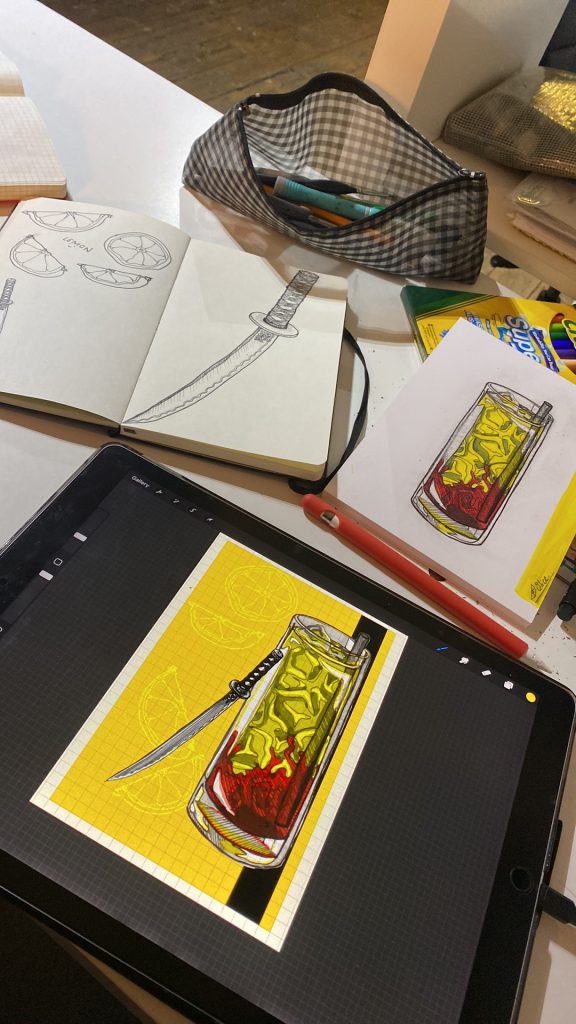 What do you enjoy outside of your creative work? What are your hobbies and interests?
A lot of my creative work is reflective of my personal interests and life. I have worked in a bar as my part-time job for the past 6 years, hence, the interest in the drinks industry. It would be very exciting to see something with my art stocked in the fridges. In the bar love coming up with new cocktails to promote in different seasons throughout the year. Besides work I adore animals, always have, always will. I have had dogs, cats, rabbits, goldfish, hamsters and have worked in stables with the most beautiful horses. All these crazy critters have found their ways into my work, often surrounded by more nature. I have a massive interest in mythology, lore and weird history, which I discovered when doing research but the intrigue extended into a personal interest explored through reading online comics and books on lore and regional ghost stories. Last but not least, my partner is a film student and has grown my interest, appreciation and, now, obsession for film over the years.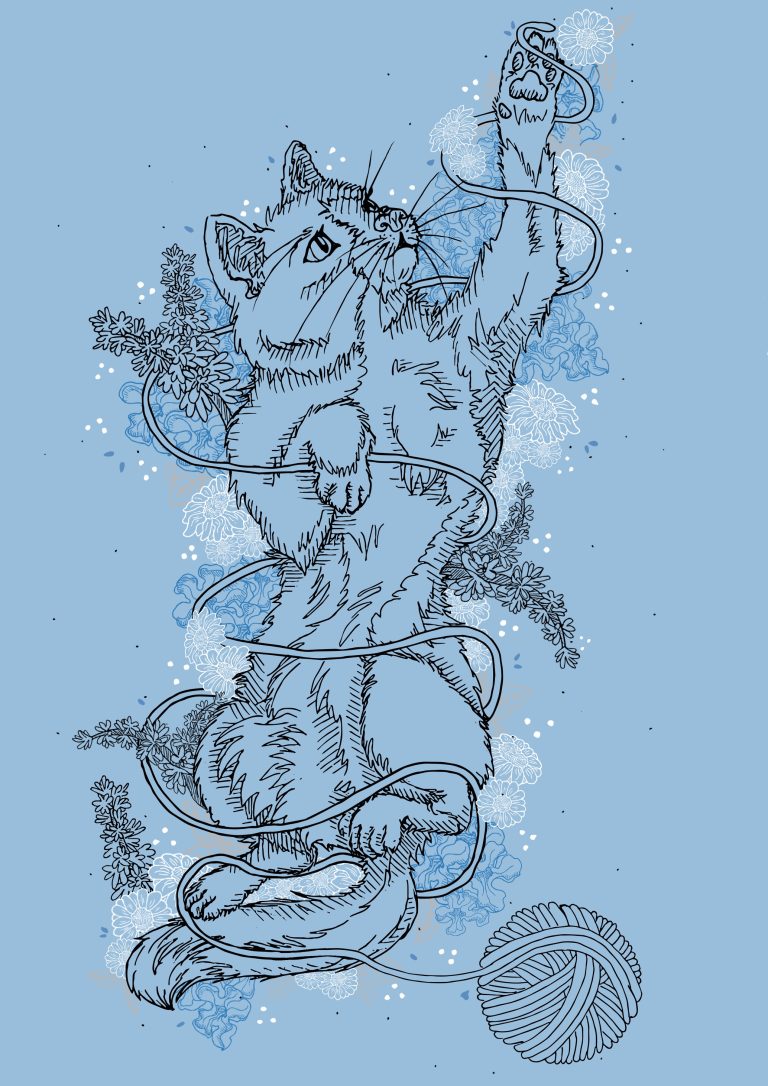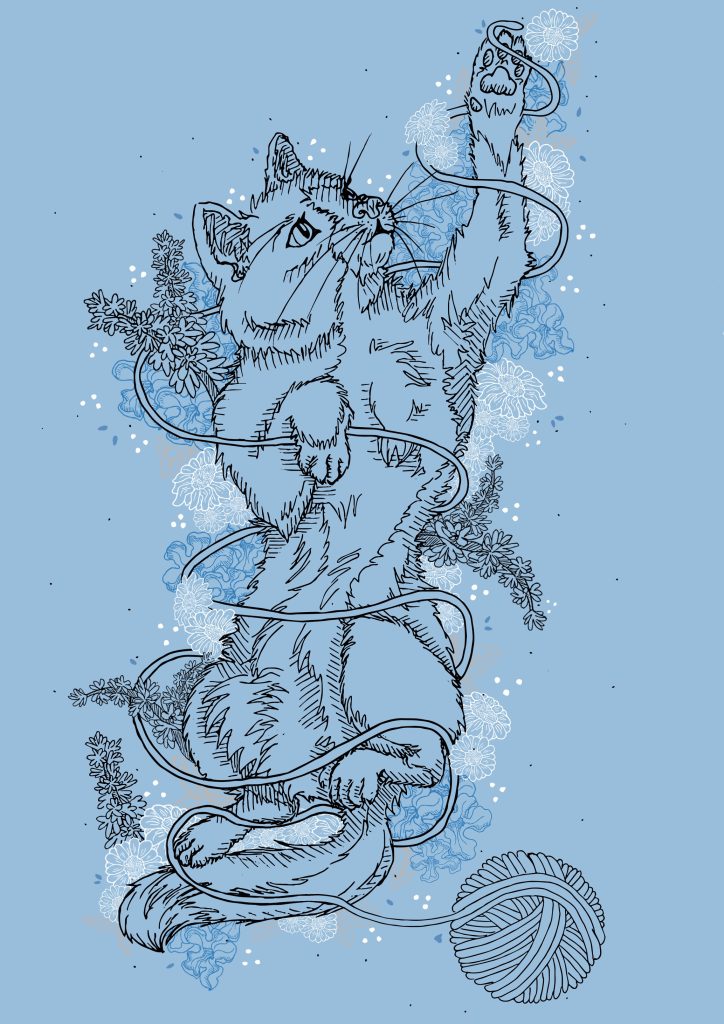 Where can people find you online?
Instagram: @griffinillustration
Twitter: @gr_ff_n
Website: www.griffinillustration.co.uk