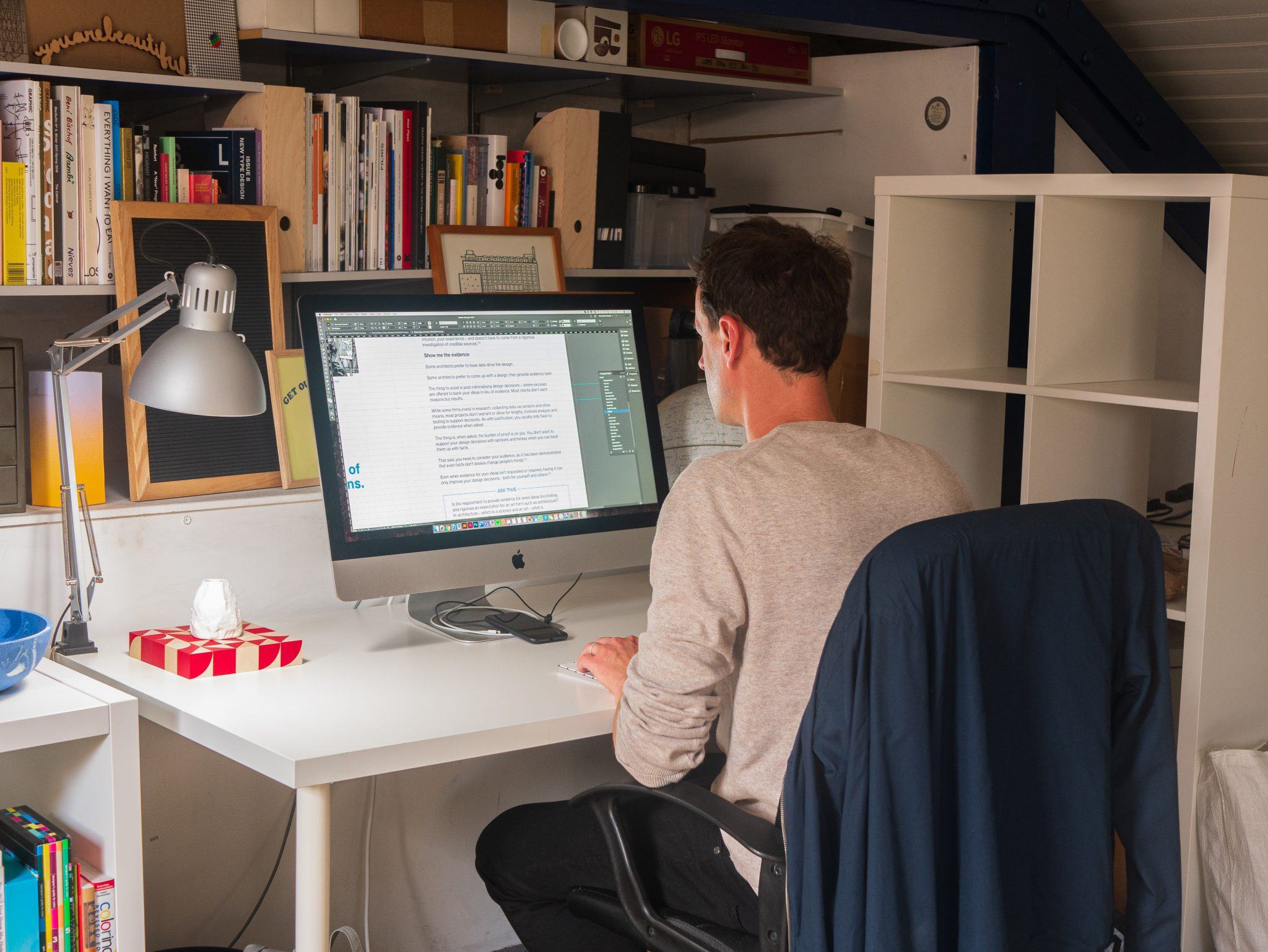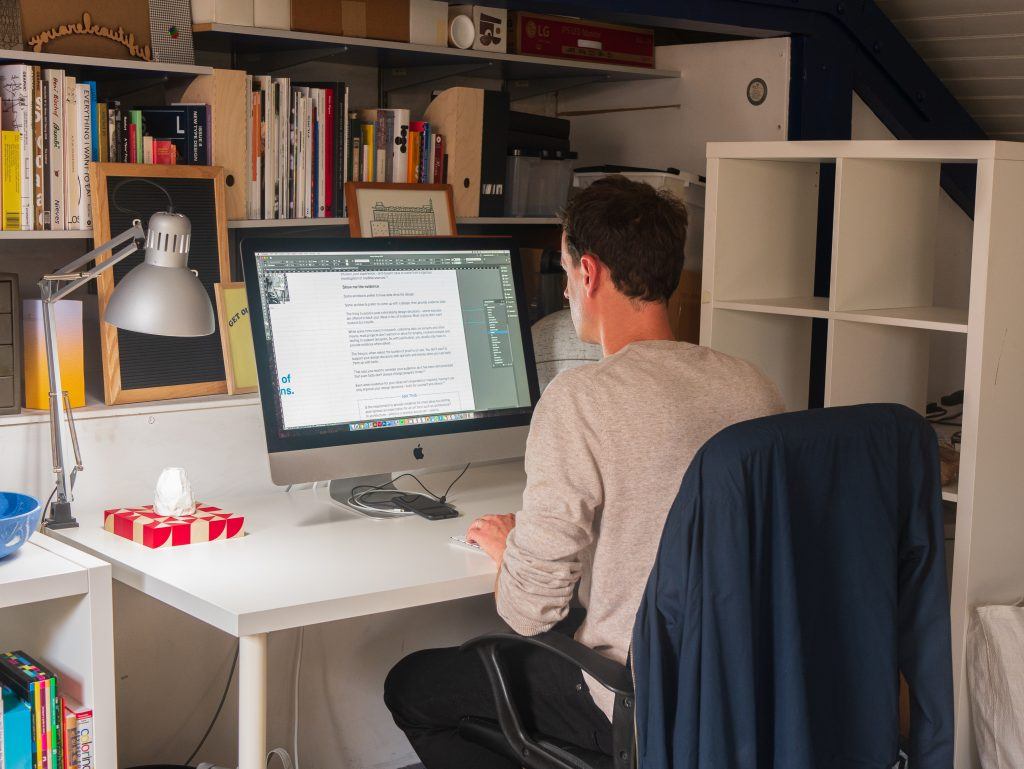 #Meettheresidents – The First 47
Published:
September 8, 2020
---
What do you do at The First 47?
I'm a graphic designer and occasional art director.
Any projects you are currently working on?
I recently collaborated with artist Phillip McCrilly on a poster for the DIY COVID-19 Pride Week event, Come to My Window (https://www.instagram.com/come2mywindowbelfast/). I'm also working on projects with RIBA, Belfast City Council, and the 39th EVA International – Ireland's Biennial of Contemporary Art. It's nice to feel a bit busier again after a shaky few months.
Why did you want to start your own business?
Out of a strange necessity really… I never set out to start my own business and didn't particularly want to either. I graduated in 2007 and couldn't get a job anywhere, but I just kept chipping away at personal projects, doing odd jobs, working with friends, making art and music, and just trying to keep productive and available. I was a bit of a jack-of-all-trades but after a few years, I was gaining strength and confidence in my design work, as well as building a strong client-base which helped me keep going and to get where I am today.
What do you love most about working for yourself?
Definitely the freedom. I have two small children who I love seeing grow up, so being able to have some flexibility with working hours is great. I love my job and I have a solid work ethic so I'll always get my work done, and do it well – but family comes first.
What was the biggest hurdle for you starting out and how did you overcome it?
I tended to struggle with working from home – for me it's important to draw a line between work and home life, so the move from working at home to renting a studio space was a really important step for me. I was at Block T in Dublin for a few years before I moved to Belfast and Blick Studios where I'm very happy.
How do you stay creative/inspired?
I just try and keep my eyes open and find inspiration in as many places as I can. Where possible, I try and look beyond the world of graphic design which I feel so embedded in a lot of the time. Instagram is brilliant, but there is so much value in one's own unique lived experience in the world, however commonplace it might be – walks in nature, architecture, playing with my kids, reading, watching films, nice food, and drink – all the simple, obvious sources of entertainment and pleasure I suppose, but there's a reason for that.
Who is your design hero?
It's hard to say – and at the risk of sounding pretentious, nowadays a lot of my heroes lie outside of the realm of design. That said, when I was starting out in design, people like Experimental Jetset, Peter Saville, and Vaughan Oliver were huge design heroes for me.
What piece of software/ tool/ equipment would you struggle to run your business without?
Beyond a computer and the usual software, one thing that often proves vital is having access to a second pair of eyes. Whether it's a neighbour in Blick, or more often than not my wife, at home in the evenings; there's a lot to be said for getting fresh eyes and a second opinion on something. Getting honest feedback from a non-designer is essential too – even if it can sometimes bruise my ego. Designers egos need to be bruised!
What are your plans/hopes/ambitions?
Given the uncertain future in the fallout from the pandemic, I don't really have any grand ambitions beyond just wanting to maintain the pleasantly busy studio practice I've built up over the years. I consider myself very lucky to have the clients I do have and to be able to work on so many projects that I genuinely find enjoyment and pride in. To be able to maintain this moving forward would be brilliant.
Finally, your top tip for other creatives starting their own business?
'Work Hard & Be Nice to People' as the Anthony Burrill print says. Be patient, and keep yourself in check. Realise your strengths and your limitations – and always ask for help if you're stuck. If you get help where you need it, it frees up time and energy to focus on the stuff you're good at, and that you want to be doing.
You can find more information about their work at www.thefirst47.com/