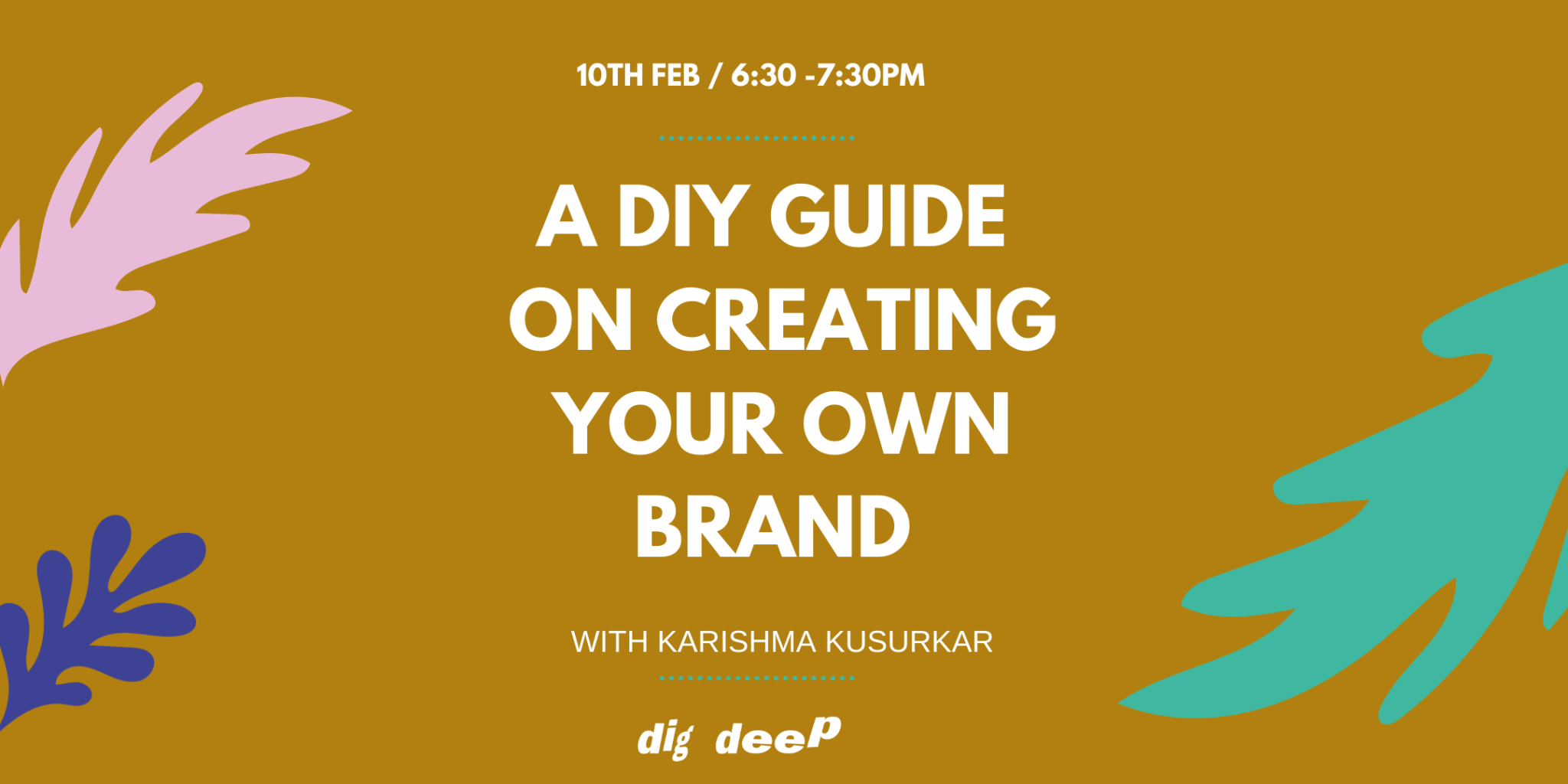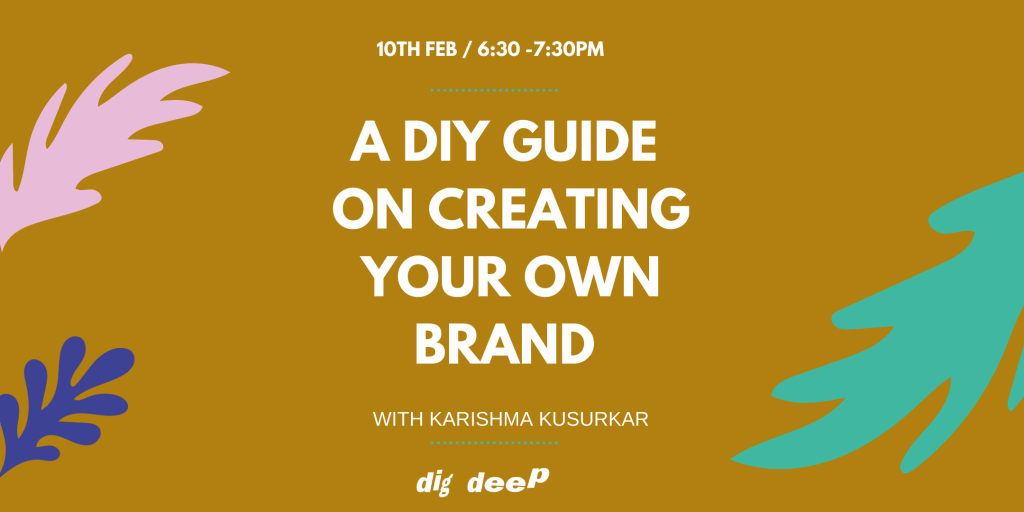 Sorry, this event has ended.
See other events
A DIY GUIDE ON CREATING YOUR OWN BRAND WITH KARISHMA KUSURKAR
---
AIMS
The aim of this event is to help you become knowledgeable in getting started with understanding how to set up your own brand DIY style.
We will be covering how to create your own logo, what font to use, and what important things you need to include in setting up your own brand.
As a creative, it can be hard to know where to start when designing your own brand, especially at the beginning as you may not have the finances to pay for a professional graphic designer to put it together.
WHO THIS IS FOR
Whether you are just starting out in business, wanting to create a personal brand, or need a refresher on how to create a brand, this is for you.
We wanted to create an event where you can walk away with practical tools that you can apply and implement into your brand.
This is a DIY workshop to help you get started on your own. Even if you are planning to pay for a professional, you may not know what is required to ask for, so in this workshop, we will be covering the following:
A simple break down of what branding is
Brand Guidelines
Typography
Brand Identity – what is a brand identity, what is it used for, and what is in it?
Logo ( how to create a logo that translates well throughout various platforms, what format it should be in, where your logo will be placed, where it needs to be,
Fonts ( what fonts are suitable & what they communicate)
This event will be facilitated by Karishma Kusurkar.
Bio from Karishma Kusurkar

"I'm a multidisciplinary designer based in Belfast who works within the spheres of design, facilitation, and podcasts. I'm a collaborator and co-founder on projects including the Small Town Big Dreams podcast and Belfast Design Week.
Some of my recent work has included the Pop-Up Design Museum at Belfast Design Week 2020, an augmented photography project called Pause, innovation, and design thinking workshops and I are currently co-developing an exciting new project releasing later this year (watch this space!)."