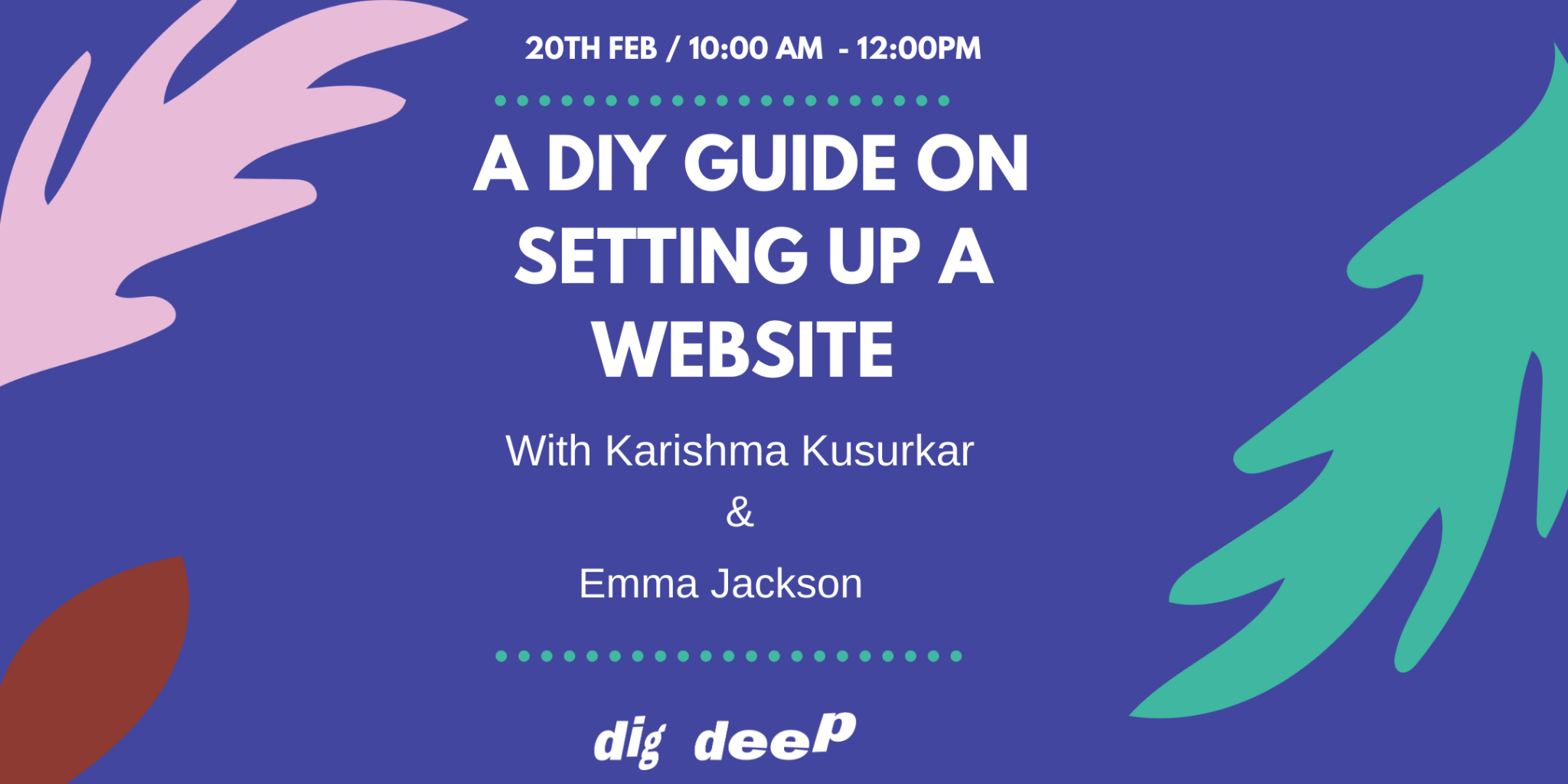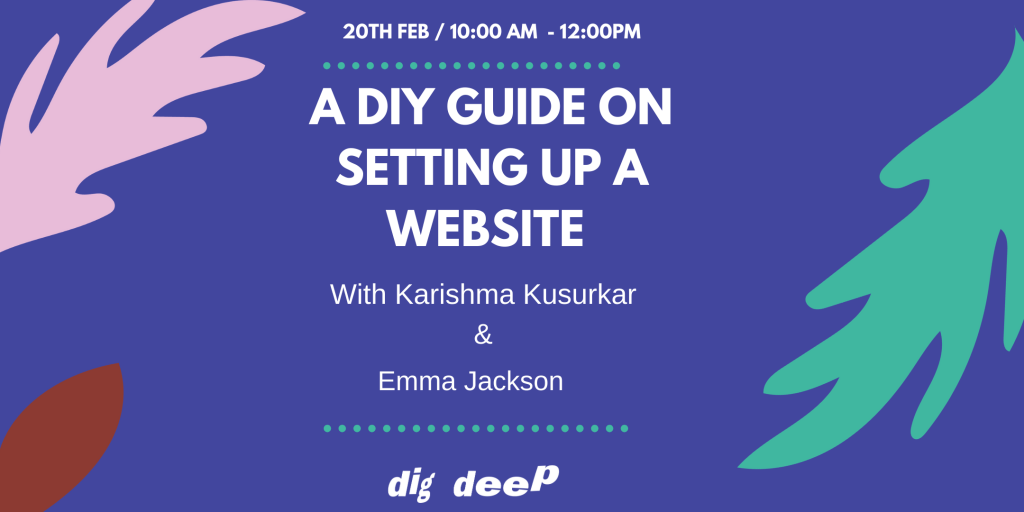 Sorry, this event has ended.
See other events
A DIY GUIDE TO SETTING UP A WEBSITE WITH KARISHMA KUSURKAR & EMMA JOHNSTON
---
AIMS
The aim of this event is to help you become knowledgeable in getting started with understanding how to set up your own website DIY style.
We will be covering:
– What is important to include on a website ( information, photographs & copy)
– How to make your website user friendly & accessible
– Practical tips on using different platforms such as Squarespace
– Domain names
– SEO
– Planning content
– Consistency
– Products to display
– Logistics of the backend of selling online through a website
As a creative, it can be hard to know where to start or what to include when creating your own website for your creative business or personal project.
This is a DIY workshop to help you get started on your own. This event will help you understand how to design the website you want, the tools on how to create it and a clearer understanding of how to navigate the different platforms available.
OVERVIEW
The workshop will be split into two sections. The first part of the workshop will be facilitated by Karishma Kusurkar who will be giving us practical tools on how to create a website and using Squarespace as an example of how to use it.
The second half of the workshop will be led by Emma Jackson of Hunter Paper Co, who will be giving us a presentation of how she built her own business and website herself.
WHO IS THIS FOR?
This event is for anyone that is looking to set up a website for their creative business.
Whether you already have a website and are looking for tips to navigate the platforms or update your current website, or you are someone just starting out and needing a push to get started, this is for you.
This event will be recorded for educational purposes.
FACILITATORS
Emma Johnston of Hunter Paper Co 
"Hi! I'm Emma, the designer and founder behind Hunter Paper Co, a luxury greetings card & stationery brand based in Belfast. We fuse modern design with traditional letterpress printing methods to create beautiful stationery that brings people together. Since 2016 we have grown significantly and currently supply independent shops across the UK, Europe, USA & Australia as well as a number of major retailers within the UK. We print everything in our range in-house on our 1960's Heidelberg printing presses. Letterpress is a centuries-old technique in which ink is applied to a raised design and then pressed into the paper leaving a beautiful embossed impression on the page.
In 2020 I also established Hunt & Gather, an online stationery shop stocking some of the best stationery brands from across the world alongside the entire Hunter Paper Co range. Hunt & Gather has got off to a great start, and we're constantly growing, working on expanding, adding new brands regularly and hoping to open a physical retail unit post-pandemic!"
Instagram – @hunterpaperco @huntandgatherbelfast

Karishma Kusurkar of Belfast Design Week & Small Town Big Dreams Podcast
"I'm a multidisciplinary designer based in Belfast who works within the spheres of design, facilitation and podcasts.   I'm a collaborator and co-founder on projects including the Small Town Big Dreams podcast and Belfast Design Week. Some of my recent work has included the Pop-Up Design Museum at Belfast Design Week 2020, an augmented photography project called Pause, innovation and design thinking workshops and I am currently co-developing an exciting new project releasing later this year (watch this space!)."
Instagram: @karishmasworld  @belfastdesignwk @stbdpodcast
Website: www.karishmasworld.com