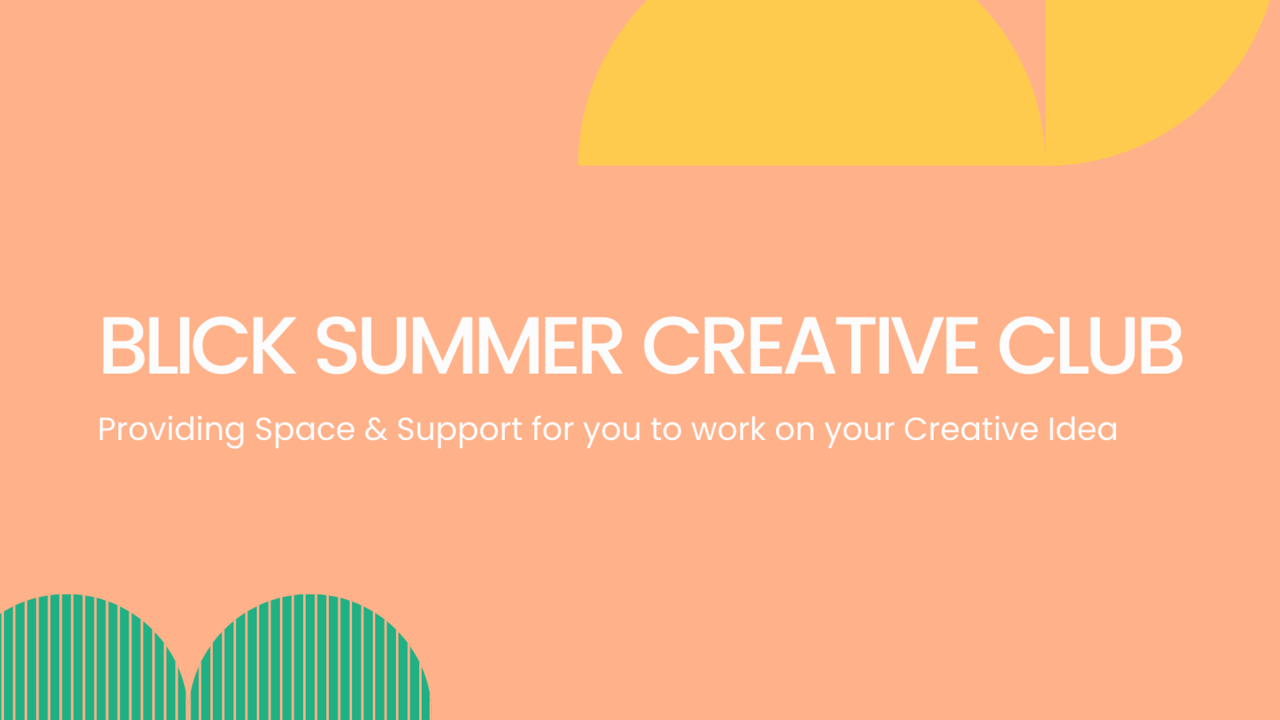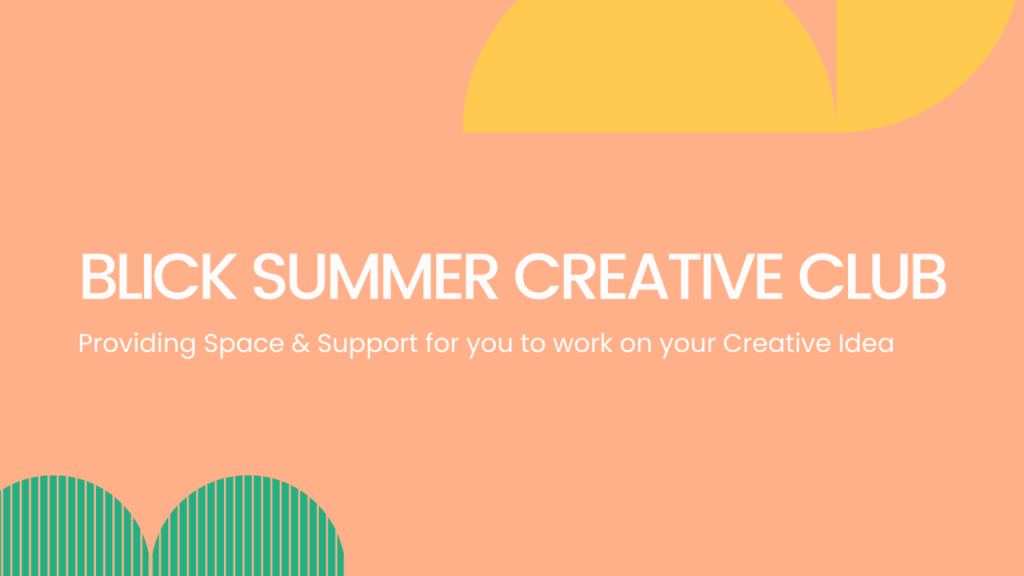 Event Date(s):
August 5, 2023
Event Time:
10.00am - 2.00pm
Location:
Blick Studios, 51 Malone Road, Belfast BT9 6RY
Sorry, this event has ended.
See other events
Blick Creative Club
---
The first 3 Saturdays in August we are inviting a small group of NI creatives to come to our Malone studios to work together on developing an idea they have for a new creative business, product, service or project.
The sessions will be practical, offering you time, space and support to help you make your creative idea a reality. You will be encouraged to work openly and collaboratively with the other creatives in the group. The aim of this programme is to offer accountability and community and give you time and space as well as the confidence and support you need to take the first steps to make your creative idea a reality.
This programme is open to anyone with an idea new or old for a creative project, product, service or business who needs space and time to work on it. It can be something small and personal, big and ambitious, something you have already started, but that needs a push or something completely new. All that matters is that it is an idea you are passionate about and committed to making a reality.
This programme is free to attend, but numbers are limited to a maximum of 6 and creatives are encouraged to attend all sessions so so we have put together a super short application to ensure commitment.
---
EVENT DETAILS
Dates:
Saturday 5th August 10am – 2pm
Saturday 12th August 10am – 2pm
Saturday 19th August 10am – 2pm
Venue: Blick Shared Studios, 51 Malone Road, Belfast, BT9 6RY
Maximum Number of Attendees: 6