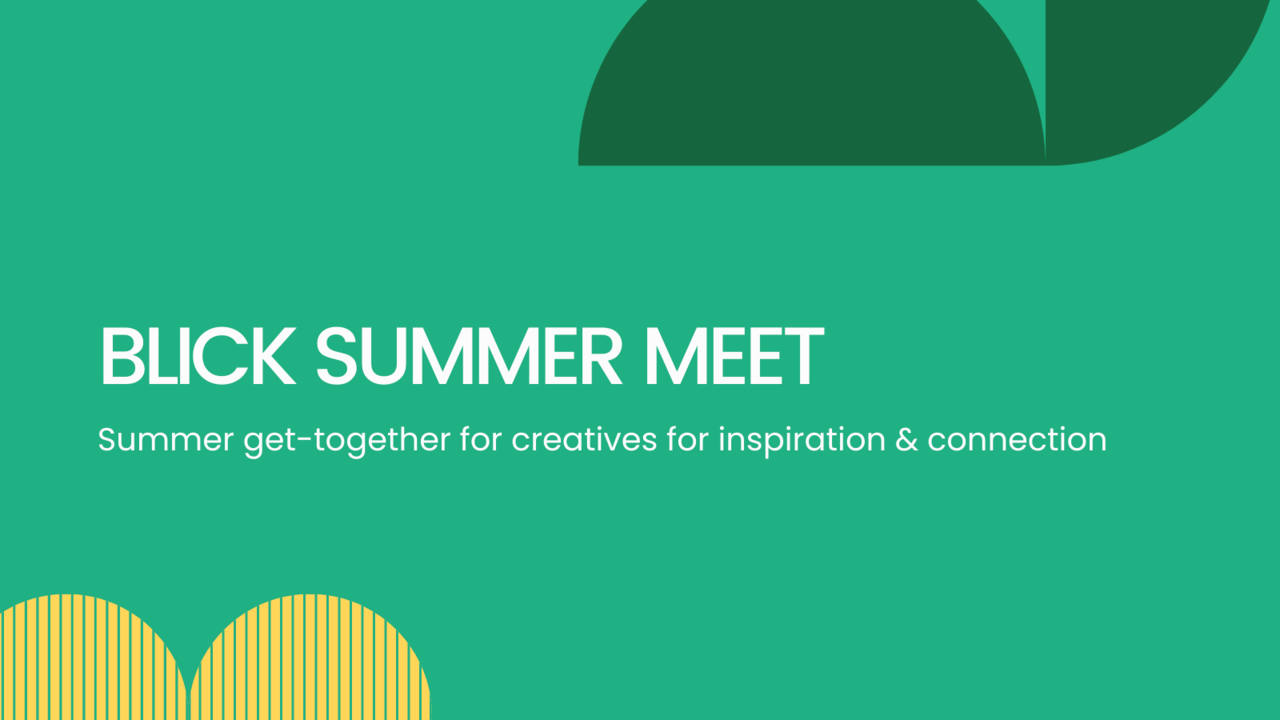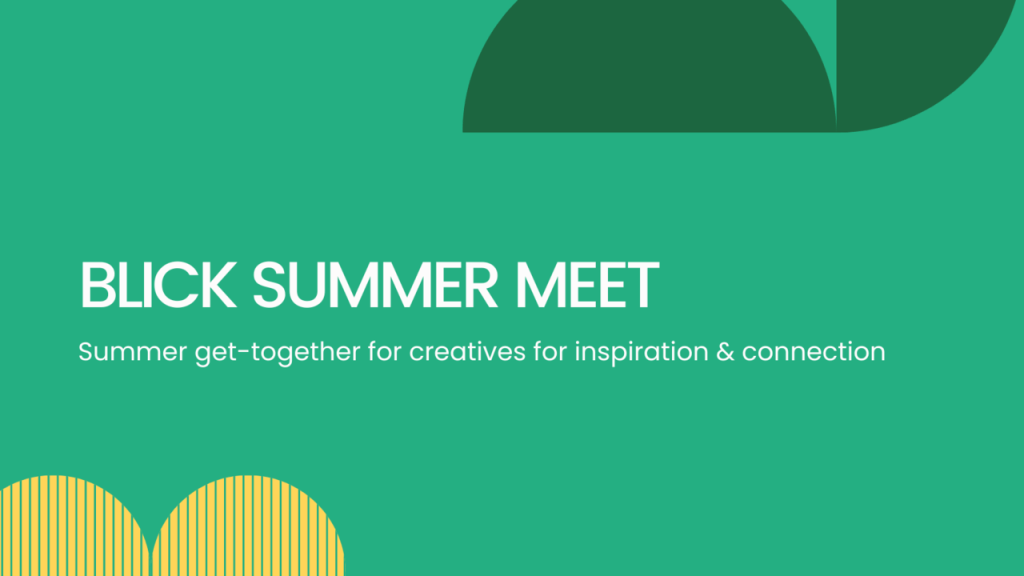 Sorry, this event has ended.
See other events
Blick Summer Meet
---
Summer get-together for creatives to gain inspiration and connect with other like-minded creatives
Theme: Courage
Having the courage to start something. It always takes courage to start something. To do things differently and follow your own path. In the current climate of financial uncertainty it takes even more courage to go for it and follow your dreams. In our first proper in-person event since 2020, in this period of uncertainty and rebuilding, 'Courage' seemed the perfect theme to pick to inspire us all to stay motivated, have the confidence to put ourselves out there and keep going. We have invited 2 local speakers to be announced shortly to share their creative journeys and stories of courage at our summer get-together which will be followed with the opportunity to catch up and connect with a small group of local creatives in a relaxed and informal setting.
---
Speaker 1 Illustrator and Designer Kerrie McNeill
Kerrie McNeill is a freelance illustrator and designer based in Northern Ireland. Through combining digital and traditional drawing, Kerrie creates playful, vibrant and light-hearted illustrations inspired by nature, people, places, objects and everyday life. She illustrates what this means to her on a personal level and hopes her illustrations spark positivity and joy for others too. Kerrie has worked with clients such as Clockwise, Dorling Kindersley, UK Greetings and The National Trust across a variety of projects including branding, Product Packaging, Surface patterns and book illustrations. As well as working freelance, Kerrie also sells art prints and greeting cards through her online shops as well as stocking these in shops across the UK, Europe and USA.
---
Event Details
Date: Wednesday 23rd August 2023
Time: 8.00-9.30pm
Venue: Blick Shared Studios, 51 Malone Road, Belfast, BT9 6RY
Cost: Free